Samsung Galaxy S7 Active Now Available on AT&T for $794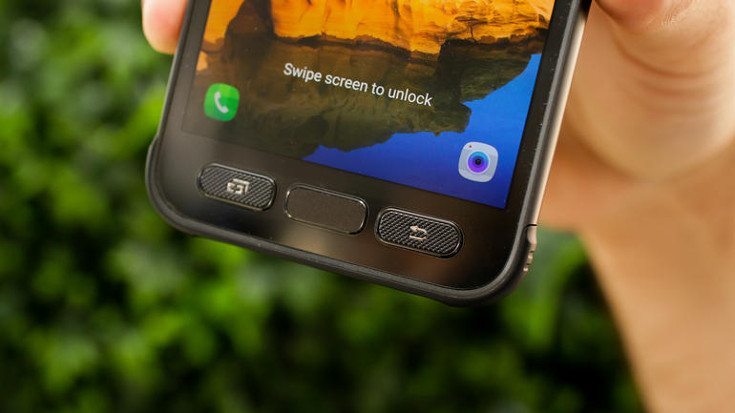 Samsung Galaxy S7 Active is a manly smartphone, as tough as coffin nails  according to some geeks I know and, best of all, it's now available on AT&T's online store for $794. So, if you're ready to spend big this summer, all you have to do is to pay a visit to AT&T's website by clicking here and the beast can be yours in two shakes of an alligator's tail. In case you did not know it yet, the Samsung Galaxy S7 Active is available exclusively at AT&T, hence you don't have much of a choice if you're a Samsung  fanboy. If your decision is already made, buying yourself a brand new Samsung Galaxy S7 Active I mean, you'll have to choose from a few options offered by AT&T. The most straight forward option would be to cough up almost $800 upfront, provided you have that kind of money. However, if that's too much for your wallet, AT&T can help you with Next installment plans, i.e. you can pay $26.50/month for two years and a half or alternatively, $33,13/month for 24 months, in what the company calls Next Year Every Year deal, or something like that.
If you're going for the latter option, you'll be able to upgrade your smartphone once a year, while the former option will allow you an upgrade after two years.  Now, about the Samsung Galaxy S7 Active, if you've missed our latest news, this flagships droid is basically the tougher/rougher version of the iconic Galaxy S7, featuring a beefier battery (4000 mAh, almost like my laptop) and as tough as G-shock watch, i.e. it comes with MIL-STD 810 certification, which means it meets and exceed military specs. Basically, the Samsung Galaxy S7 Active is able to withstand anything, ranging from vibrations, rain, dust, salt, humidity, rough transportation/handling, solar radiation, an atomic blast and the end of the world. By the way, the Samsung Galaxy S7 Active also includes IP 68 certification, but that's peanuts compared to mil-specs.
Source: AT&T