Smart Shoes By Lenovo?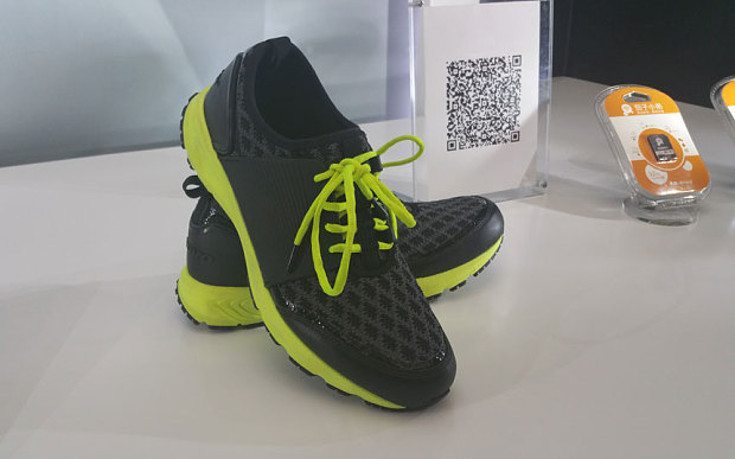 I know that we live in an increasingly digitized world and reality is just a divine computer simulation according to various (dubious) theories, but today Lenovo took the immersion into the matrix one step (pun intended) further revealing their latest gadget, the Smart Shoes. So, after smartphones, smart meters, smart fridges and smart cars, we'll be blessed with smart shoes. As I am writing this article, the Smart Shoes by Lenovo are nothing but a concept, an exercise in marketing, technology and technocracy, because in my view, the world is not ready yet for smart clothes and shoes. But in the near future, smart technology will be everywhere around us, including inside us and if you don't believe me, just check out the latest news about nano-tech. Watching Matrix The Movie would also provide you with a glimpse of the brave new world, like neural ports and the whole nine yards. Getting back to business, the Smart Shoes by Lenovo were revealed together with their Moto branded line of smartphones i.e. the Moto Z/Z Force respectively, which are flagship smartphones featuring snap on modules, together with the world's first commercial device which integrates AR Tango technology (some bending smartphones prototypes were there too, but who cares about those seriously?).
All these things considered, it definitely looks like Lenovo, the huge Chinese state-owned company is making big moves as they're coming up in the world. And their latest idea, the Smart Shoes proudly displayed at the Tech World Conference, even if they're a pre release concept and not very likely to see the light of day/hit the shelves soon, are pretty interesting. Being smart shoes, it's obvious that they're connected to your smartphone via Bluetooth and they're perfectly capable of reading various biological metrics, like your heart rate and blood pressure via specially designed health monitoring sensors and similar stuff. Also, developing Smart Shoes makes more sense than smart shirts or belts, being able to estimate calories burned using their innate step counting feature. Oh, and you'll be able to control games with your feet too, custom made games that is, but that's not very hard to implement. Are these smart shoes cool and impractical? What do you think?