Apple A10 Chip Appears on Geekbench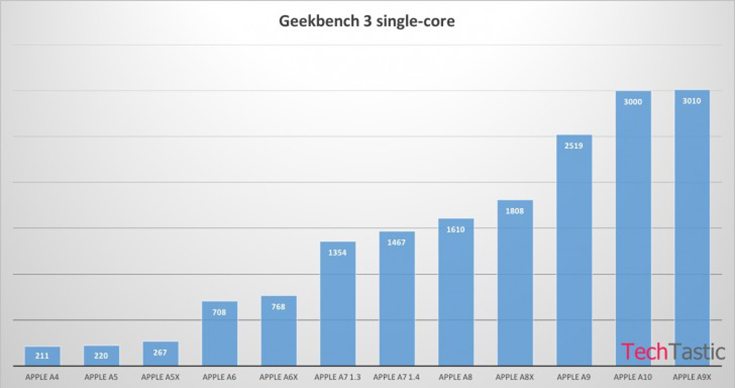 Which is the most powerful chipset on the planet right now? The answer to that question is obvious, and all of you might be thinking of the Snapdragon 820. Yes, it is true and the SD 820 is by far the best chipset out there. There is also the Snapdragon 821, which was announced recently. But in terms of single core performance, Apple's very own A9 chipset is the winner by a considerable margin. Now, we have the alleged Apple A10 chipset that appeared on Geekbench today. Can it beat the Snapdragon 820?
Apple's most powerful chipset is the A9X which is used in a couple of iPad Pro tablets. Apart from that, the most powerful chipset is the A9 used in the iPhone 6S, 6S Plus, and the latest SE. Apple A10 chipset is a massive performer when it comes to single core performance. It scores almost 500 points more than the A9 in the Geekbench single core tests.
This means that the Apple A10 chipset will be miles ahead in terms of single core performance compared to the Snapdragon 820, Exynos 8890 and Kirin 950. Once this becomes official, it may possibly dethrone the SD 820. But going by Apple's mantra, they always like to keep the number of cores down to the bare minimum, which makes them lose out to the others in multi-core applications.
The chipsets are allegedly being manufactured using a new process called "fan-out", which allows the chipsets to be produced on a node less than 16mm. This can lead to a slimmer iPhone or will allow the accommodation of larger battery. But iPhone 7 is said to come with a 1,960mAh battery which is pretty large for an iPhone.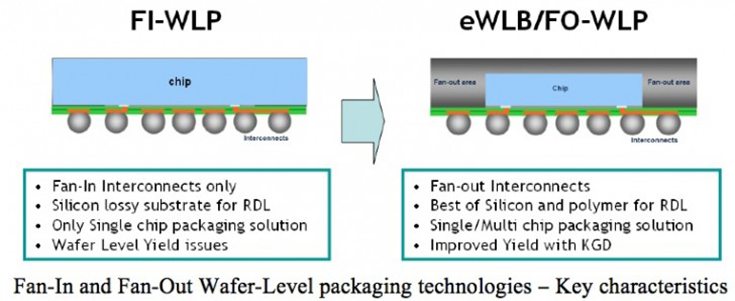 Rumors are piling up and this is the latest addition to the long list of exciting rumors. Will the Apple A10 chipset be announced soon? Will it be present in the iPhone 7 or the iPhone 7 Pro? We will have to wait a little more to get some concrete information on this!
via – GSMArena
Source(Dutch) | Source(Chinese)