AT&T Rolls Out Buy One Smartphone, Get One Free Deal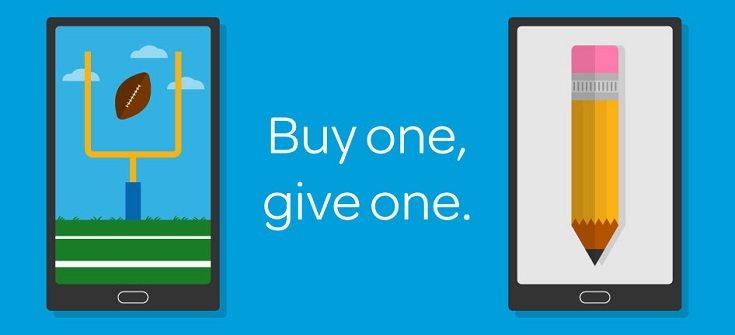 AT&T just relaunched last year's offer, where you had the chance to buy an iPhone 6 or a Galaxy S6,together with a few other selected smartphones and get a second one free of charge. Even if the deal sounds very sweet, if you know that saying "the best things in life are free, but you can give it to the birds and bees", you'll understand there's a catch to it.
This year's offer from AT&T includes devices like Samsung Galaxy S6 Active, Galaxy S7, Galaxy S6, LG V10 and LG V5. And it gets even better, as if you'll buy a Samsung smartphone, for just $50 you'll receive a "free" Gear S2 Classic or a Gear 2. But, as I already told you, read the fine print before signing any contract, there's always a little trick involved. In our case, this new AT&T promotion has a number of specific terms and conditions, i.e. you'll have to jump through some hoops to get the second smartphone for free.
For instance, your first bought smartphone can be an upgrade but to get the second one for free you'll have to start a new contract/a new line. Also, both smartphones must come from the same manufacturer and you'll have to automatically opt for a bunch of AT&T's plans when making a new contract, including AT&T Next, Next Every Year or, if you're a business client, the Equipment Installment Plans.
Last but not least, your second "free" smartphone must be paid initially at its full price, but you'll get deductions every month after three bill cycles or something of that nature, meaning that AT&T will return you the money gradually until you'll be fully reimbursed to the tune of the initial sum spent on the second smartphone. If you want to get the full details, just take a look at AT&T's official announcement. But hurry up, as the offer will expire on August 31th.
SOURCE: