Meitu V4s announced with 128GB of storage and 21MP camera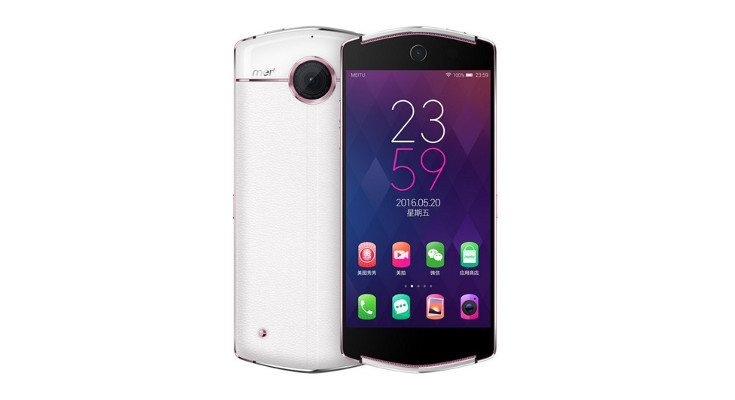 Meitu isn't a brand we have covered much, but they got our attention last year the V4. They have just announced a variant of that device in the Meitu V4s, and it's one to watch if you dig great specs and interesting designs.
The Meitu V4 was unleashed upon the masses last November with solid specifications and a very large rear front-facing camera. It had matching 21MP sensors on its front and back although the rest of the specs were nothing to scoff at. The follow-up dubbed the Meitu V4s looks to bring more of the same to the table, but with a massive increase in storage capacity.
While the original V4's claim to fame were the 21MP sensors, the Meitu V4s can boast about its storage capacity. The company has doubled things up to 128GB for the handset, and while there isn't a microSD card slot, you shouldn't need one unless you are a very heavy media user. Everything else appears to mimic the original, so you'll get 3GB of RAM and a 1.7GHz octa-core chip under the hood as well.
Like it's predecessor, the Meitu V4s will also have a massive 21MP rear camera to go along with a 21MP front-facing sensor. Your selfies will shine, and you'll be able to send them out through the usual means and at high speeds thanks to 4G LTE. Other features to note include a 5-inch FHD panel, a 2,650mAh battery, and MEIOS 2.5, which is based on Android 5.1.
The Meitu V4s is bound for China, but it's the type of device that could end up in India and a few other locales down the line. The handset is priced at 55,000 Yuan, which is around $522 while the "Artistry" version comes with a leather panel on the back and carries a price tag of 70,000 Yuan or $664 bucks.
via – blogofmobile