Pokedex phone case will extend your battery during Pokémon GO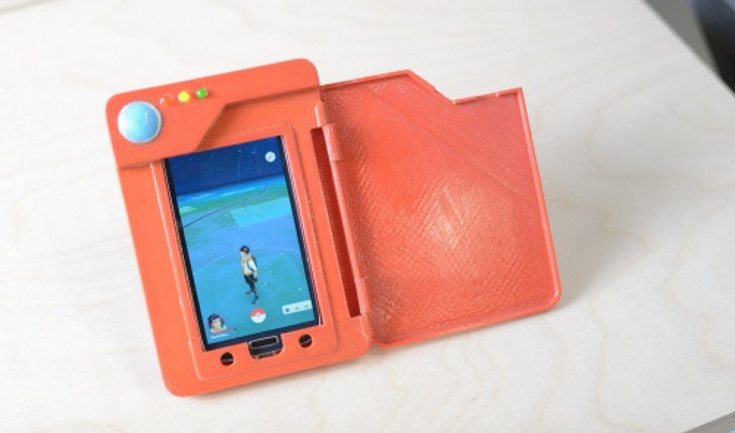 It's safe to say the Pokémon age is upon us. You can't flip on a TV or hit up social media without someone bringing up the game, including us. Today's Pokémon GO news is great for folks that are killing their battery as there is a Pokedex phone case we think you will want to check out.
As great as Pokémon GO is, it plays hell on your battery. When folks aren't bumping into things and walking into traffic, they are running for their chargers as their battery is dead. Between loading maps and keeping track of your location, the game puts a large strain on most handsets batteries. Well, have no fear as the Pokedex phone case can solve your battery issues while making the envy of any trainers you come across.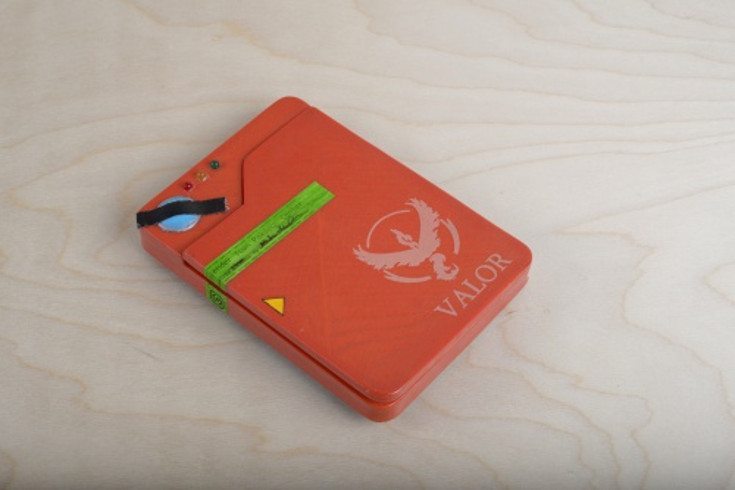 As the name implies, the Pokedex phone case is built to look like Pokedex, but will allow you to use your own smartphone. Posted by NPoole over at Sparkfun, the case is 3D printed and holds a 2,600mAh battery and cable, which ensures you will be able to catch a few more after your friends' batteries are dead. There are a series of LED lights on the front as well, and while its built for the Galaxy S4, it can be adjusted to work with more devices as is generally the case with all things 3D printed.
While you can't walk into a Best Buy and pick up a Pokémon GO case, it is only going to be a matter of time before we see something official of this nature. For now, if you own a 3D printer, you can pick up the files at Github and produce one yourself.
Would you purchase a Pokémon GO phone case if they became widely available?
via – Slashgear     source: Sparkfun