Oukitel U7 Plus tipped to launch with Triple SIM slots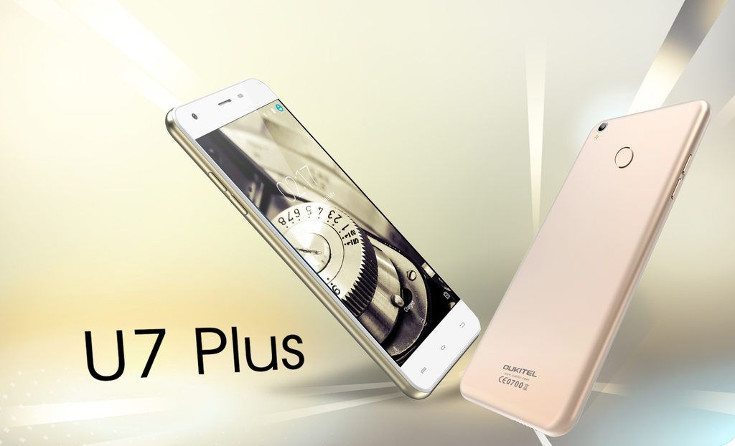 Last week we took a look at the Oukitel U13 Pro, which is rumored to debut with solid specifications. Now it's time for another handset from the company to shine, so prepare to meet the Oukitel U7 Plus.
Affordable is the first word to come to mind when we think of Oukitel. They may not be the most well-known brand globally, but their smartphones are always affordable regardless of the specs. Unfortunately, we have no idea how much you will have to fork over for the Oukitel U7 Plus although it is bound to be cheap given its specifications.
The Oukitel U7 Plus will debut with a 5.5-inch panel sporting a resolution of 1,280 x 720. That coupled with the quad-core MediaTek MT6737 puts the handset squarely in the mid-range class. You will also find 2GB of RAM and 16GB of storage under the hood with the latter being expandable through an interesting method.
We don't know what to expect from the Oukitel U7 Plus in the camera department, but it will have a fingerprint sensor on its backside. A battery cover was mentioned as well, so this one could have a removable juice box — never a bad thing. The Oukitel U7 Plus will have all the usual bells & whistles in the connectivity department along with one cool addition in Tri-SIM card slots. That means two will be for cellular connectivity while the third is used to expand your storage.
Oukitel has a slew of smartphones to release in the latter half of this year, and it will be interesting to see how they perform once they are out in the wild. The competition is more fierce than ever now as well, so they will have to price the Oukitel U7 Plus right if they want it to turn some heads.
What do you think of the Oukitel U7 Plus specs so far?
via – XDA