Corning's Gorilla Glass 5 Officially Announced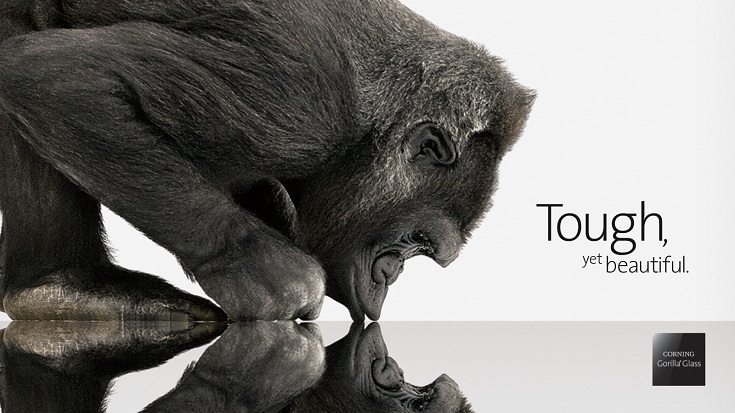 If you're a heavy smartphone user, you probably know about Corning's Gorilla Glass, that stuff which prevents your display from getting scratched and/or damaged when you drop it. Today's piece of news is about the new generation of Gorilla Glass, namely Corning's Gorilla Glass 5, which is tougher than ever before as it's designed to survive the most perilous shocks and drops. Basically, even if you do it on purpose, it will be impossible to kill your smartphone!
Okay, I am kidding, but the fifth gen of Corning's Gorilla Glass is advertised as being capable of surviving drops from up to 1.6 meters or ~5 feet. As you probably know from your personal experience, the most common accidents happen when you're trying to get your smartphone out of your pocket, i.e. drops from waist high. The new gen of Gorilla Glass also mitigates with flying colors day-to-day impacts with sharp objects (like your keys inside your pocket) and things of that nature, but when it comes to surviving unfortunate events like a smartphone dropped (face down) from 1.6 meters, the Corning's Gorilla Glass 5 is five times better than its direct competitors. Or at least up to eighty percent of the time more likely to keep your smartphone alive and well, according to the company's press release.
The fifth  generation of tough glass features an improved chemical treatment which strengthens even further the already legendary 4th gen (I drop my smartphone on the floor at least once a month, especially when I'm taking pictures) and in the last ten years, since Corning entered the the market, over 4.5 billion smartphones benefited from Gorilla Glass protection world wide. The new Gorilla Glass 5 is already in mass production and it will become available for the first crop of flagship smartphones in the next couple of months if everything works according to plan.