Samsung Galaxy Tab S3 to be Released on September 1?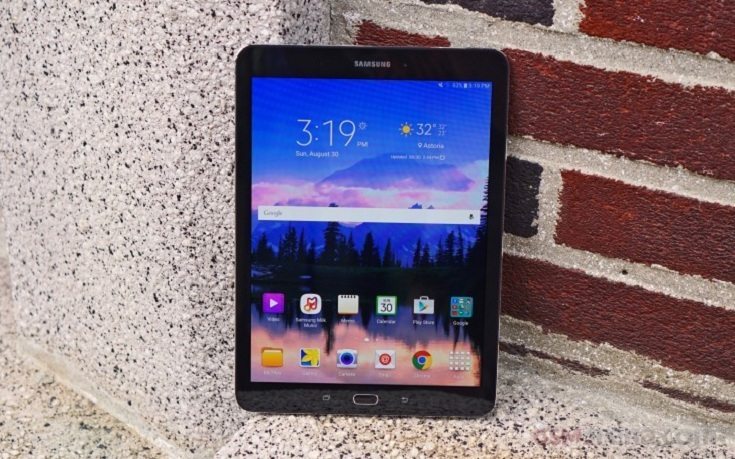 According to the rumor mill, the successor of the hugely popular Tab S2, the Samsung Galaxy Tab S3 respectively, will become official on September 1. And truth be told, it was about time, even if Samsung released a rehashed model in 2016, featuring a newer gen chipset and an updated Android version. The fan-base requested something absolutely new spamming the forums until Samsung decided to do something about it, at least that's the romanticized version.
The rumor about the absolutely new Galaxy Tab S3 comes from a well known Russian journalist who goes by the improbable name of Eldar Murtazin and he claims that the new kid on the block is to be officially revealed during a special even that will take place on September 1. One should be aware of the fact that Eldar Murtazin hit the nail on its head quite a few times, meaning that his rumors/leaks were confirmed in the past, but not 100%, so today's claim should be treated accordingly, i.e. it's just a claim.
Besides mister Eldar, we also know that SamMobile, a website specialized in Samsung related leaks and gossip, wrote that the new gen of the Samsung Gear S3 smartwatch will be launched on…guess when? September 1. The question that comes to one's mind is obviously, why not both the Gear S3 and the Galaxy Tab S3? After all, they're the same generation and if there's an event, I seriously doubt that Samsung will hold it just for one item. I know, this is called optimism, wishful thinking or whatever, but seriously speaking, we may have something here after all.
Samsung's biggest event for the second half of the current  year will be the official release of the Galaxy Note 7 which we already know it will take place on August 2 during a dedicated event. Considering that the Gear S2 was released in August of 2015 and the Galaxy Tab S2  in July the same year, a combined event on September 1 for the new generations of both devices doesn't sound so far-fetched.