Alcatel Idol 4 heads to Cricket with free VR headset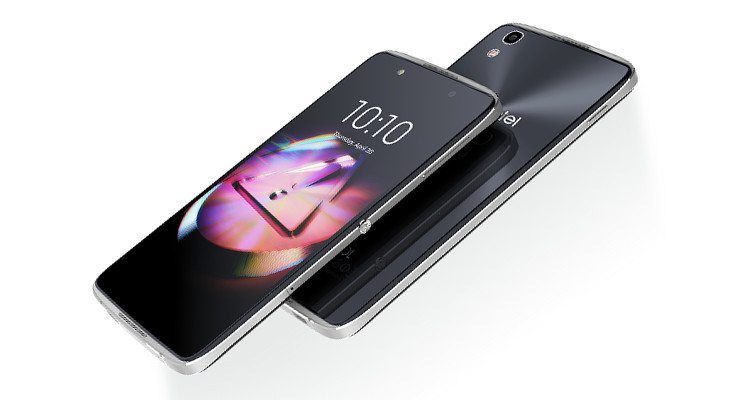 Bundles are a popular way to promote things in the wild world of smartphone carriers, and Cricket has a new one that may be of interest to VR gamers. The Alcatel Idol 4 is going to launch on the carrier next month, and you will get a free VR headset if you opt to scoop one up for $199.
Earlier this year, we saw a few companies from the Far East bundle inexpensive VR headsets with their smartphones. Samsung did them one better with their Gear VR bundles, but you needed to shell out a pretty penny to pick one of those up. Cricket knows how to cater to folks looking to save a few bucks in the U.S., which is where the Alcatel Idol 4 and its affordable price tag come into play.
The Alcatel Idol 4 is an interesting handset as it has a lot going for it, but is missing a few things that would put it over the top. It has a 5.2-inch IPS LCD panel with a resolution of 1,920 x 1,080 and is powered by a 64-bit Snapdragon 617. While there's a variant with 3GB of RAM, we believe this one is the 2GB variant and has 16GB of expandable storage.
If you like selfies, the Alcatel Idol 4 can take great ones with its 8MP front-facing camera. The rear snapper is no slouch either at 13MP with PDAF and a Dual-Tone LED flash. All the usual boxes are checked when it comes to connectivity, so you can expect Bluetooth 4.2, Wi-Fi, GPS, and 4G LTE. Other features to note include Dual 3.6-watt speakers with Waves Audio tech and something called Boom! Instant interactions. The handset will run Android 6.0 and is powered by a 2,610mAh battery.
The Alcatel Idol 4 won't break the bank at $199.99 and the free VR headset is the icing on the cake. Unfortunately, we don't know which headset they will offer aside from the fact it will work with the Alcatel VR Store. The smartphone will be available to purchase on August 5th if you're looking to pick one up.