S Pen Alleged Official Render with Galaxy Note7 Leaked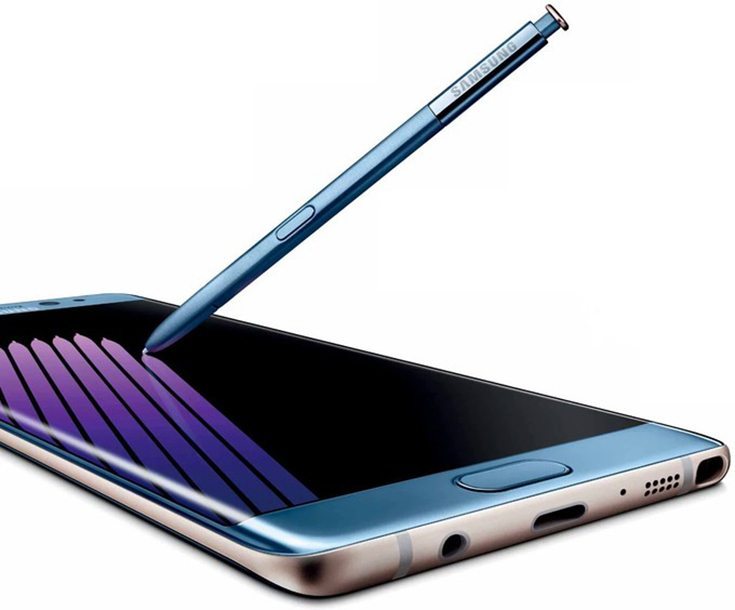 Even though the number of leaks regarding the iPhone 7 is evidently more, the Galaxy Note7 from Samsung seems to be getting all the attention. Recent surveys showed that less than 10% of the people would actually opt for the iPhone 7 from their previous iPhone models. This is due to the lack of a substantial design change, which is only expected to come with the iPhone 8. But now, for the first time ever, we have an alleged official render of the much awaited S Pen from Samsung.
The official launch of the Galaxy Note7 is to be held on August 2nd and the S Pen will be one of the major highlights of the phone. As far as the render is concerned, it doesn't look like an unofficial leak, but rather a very authentic one.
Not only that, the image was leaked by the CEO of a tech blog in Vietnam. If you didn't know, many of the Galaxy Note7 models for the US carriers were approved in Vietnam. The render shows and confirms many of the already known details. The picture shows the Note7 flaunting the latest Blue Coral color scheme.
The iris scanner has made an appearance in the render and a close look at the top right side shows this. Beneath that is the magnificent edged display that Samsung is famous for. Under the Note7, there is a USB-Type C port.
The major inclusion is the leaked render of the S Pen which is appearing for the first time along with the Note7. It is presented with the same Blue Coral color scheme and looks like it's made of metal with a brushed finish. The leakster also suggests that the S Pen can be used underwater, but that should be taken in with a grain of salt. With less than 2 weeks left to the launch event, the excitement is surely building up and we are in for an amazing device if the rumors are to be believed.
via – Phonearena
Source