Best Cases for Galaxy Note7 Announced by Spigen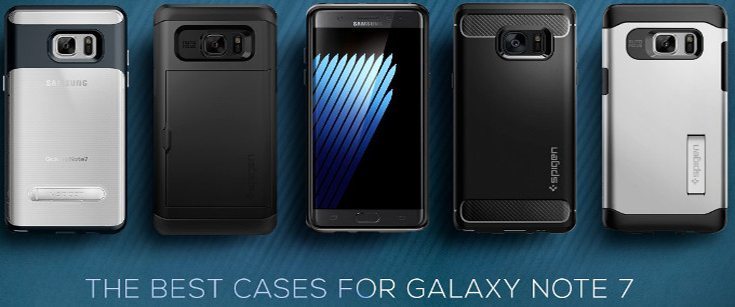 The Galaxy Note7 may be coming out only on August 2nd. But that doesn't stop Spigen from announcing the Best Cases for Galaxy Note7. They've jumped the gun and have gone ahead by announcing a whole new collection of cases for the latest phone from Samsung. The rumor mill has been going crazy with the iPhone 7 and the Galaxy Note7, and Spigen wants a share of the publicity. The renders released from the Spigen website show some amazing cases for the phone. Since it is from the official website of Spigen, there is no need to worry about the authenticity of these renders.
We all know that case manufacturers receive schematics of the phones way before the actual launch. Case makers like Spigen are at the top of the list when it comes to quality and ratings. The Best Cases for Galaxy Note7 collection shows 8 different cases ranging from $14.99 all the way up to $34.99.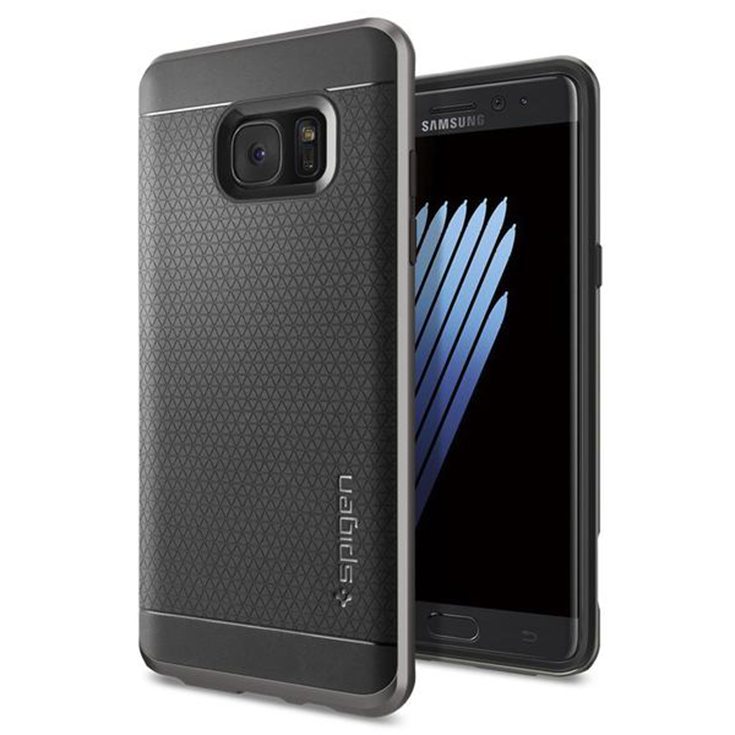 The case renders once again confirm the dual edge display that Samsung is very popular for. There is also the USB-Type C port which makes it the first Samsung phone to feature it. The cases also show off the thin build of the Galaxy Note7 which is stunning.
Out of the Best Cases for Galaxy Note7, the ones that I liked the most are the Rugged Armor, which is available for $19.99 and also the Neo Hybrid, which is available for $34.99. The Neo Hybrid is available in Gunmetal and Champagne gold color options.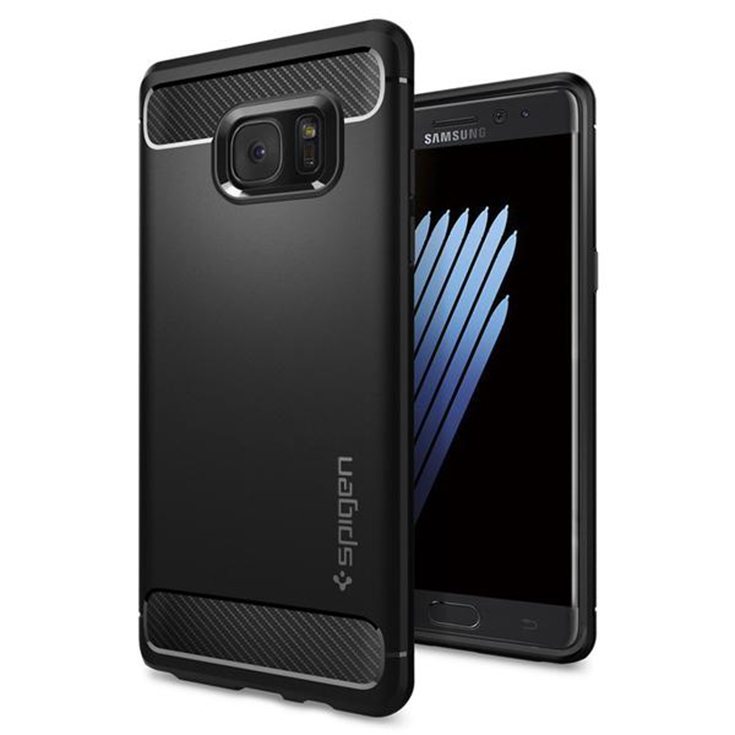 The Neo Hybrid has military grade drop certification and a tough polycarbonate frame which offers great protection. The Rugged Armor case is a good option for those who don't want to spend over 30 bucks. It is made of a single TPU casing with a bit of carbon fiber texture and offers decent protection. If you want to check out all the cases in their collection, head over to this link here.
via – Phonearena
Source