Samsung Galaxy J2 Pro price for India announced at Rs. 9,890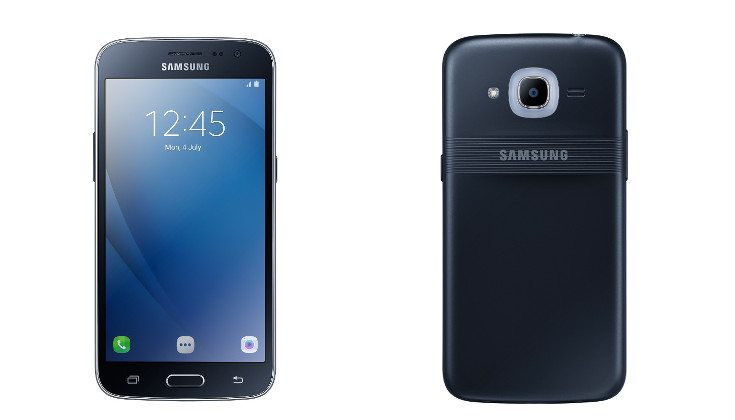 Samsung has a big, beautiful flagship set to debut next week, but they also have plenty of mid-range offerings rolling out across the globe. The J2 Pro is one of them, and the Samsung Galaxy J2 Pro price for India has finally been revealed to be Rs. 9,890 for consumers in the region.
Sammy has a lot of tech tricks up their sleeves, and they pulled one out for the Samsung Galaxy J2 Pro release. It's fun new feature is called a "Smart Glow" notification light, which we covered earlier this month when it leaked in a series of images. The Samsung Galaxy J2 Pro price for India was unknown at that time, but things have become much clearer today as the handset is now available to purchase in the region through Snapdeal.
If you missed out on our previous coverage of the Samsung Galaxy J2 Pro, it's another mid-ranger with a 1.5GHz quad-core Spreadtrum chip and 2GB of RAM. This display is 5-inches with a resolution of 1,280 x 720 while the storage is listed at 16GB, but expandable through the usual means. There's nothing surprising to be found under the hood, but the J2 Pro's backside is a different story.
While the Galaxy J2 Pro may look like another handset from Sammy, the backside tells a different story. Surrounding the 8MP rear sensor is the company's new notification setup dubbed Smart Glow. The ring will light up when you receive different types of notifications while also lending a hand while taking photos. The rest of the J2 Pro specs include a 5MP front-facing snapper, Bluetooth 4.0, 4G LTE, GPS, a 2,600mAh battery and Android 6.0.
We're interested to see how folks take to Samsung's new Smart Glow setup, and consumers in India will be one of the first to put it through the ringer. The Samsung Galaxy J2 Pro price for India is listed at Rs. 9,890 which is an affordable $146 bucks in the states. Consumers can pick one up in Black, Gold, and Silver through Snapdeal at the link below.