Samsung Smart Glow notification light appears in Samsung Galaxy J2 images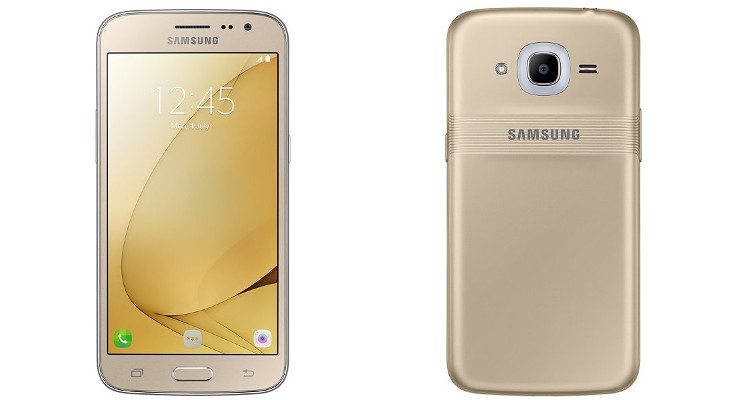 Last month news broke of a new the Samsung Smart Glow notification light. Well, it turns out those rumors were true as photos of the Samsung Galaxy J2 have emerged showing the new setup on a golden smatphone.
If you own a modern handset, you already know how important that notification light can be. It's small, yet mighty and can even be customized if you rock the right smartphone and software. While details are still a little murky on how Samsung's new Smart Glow system will work, images have emerged showing a Golden Samsung Galaxy J2 with a fancy new ring.
The Samsung Galaxy J2 has leaked in Gold, and you can see the Samsung Smart Glow ring on its backside plain as day. The ring wraps around the camera sensor on the backside and is said to glow in different hues for missed messages and calls. Due to the location, it can also give you a bit of a boost in the camera department or inform you if your battery is about to run dry. Not very exciting, but new versions of the Smart Glow are said to deal with your heart rate and the weather among other things.
We're still not sure what to think about the Samsung Galaxy J2's style, but the Samsung Smart Glow ring is definitely an interesting feature. If it proves popular and at least somewhat useful, you can bet the farm an improved version will arrive on the Samsung Galaxy S8 and its variants next year.
What do you think about Sammy's new notification light?
via – SamMobile