BlackBerry DTEK50 is official with Snapdragon 617 and Android 6.0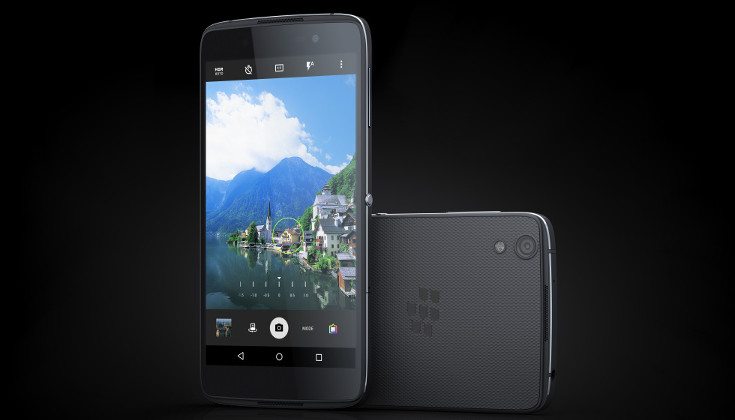 BlackBerry has made some interesting choices over the past few years and they've made another today. The BlackBerry DTEK50 has become official, and it's a handset you may be familiar with if you've been keeping up with our coverage.
BlackBerry Neon and the BlackBerry Hamburg are two monikers that have been thrown about in regards to an unannounced BlackBerry smartphone. The device that was referred to as the Neon is now official, and it is indeed a rebranded Alcatel Idol 4. It's also being called the BlackBerry DTEK50, which doesn't necessarily roll off the tongue as easy as Neon would have.
As for the specs, the BlackBerry DTEK50 has a 5.2-inch panel with a resolution of 1,920 x 1,080. The power comes from a Snapdragon 617 and 3GB of RAM, while the storage is listed at 16GB. Thankfully, that is expandable so you'll have some room to worth with out of the box. Other specifications include a 13MP rear camera, an 8MP front-facing camera, and a 2,610mAh battery. The BlackBerry DTEK50 is listed as running Android 6.0.
While the BlackBerry DTEK50 is just a rebranded Idol 4, it is from BlackBerry so you can expect a few extra features. Those would include BlackBerry Hub, Device Search, Gesture Control and Instant Actions. It also has a programmable "Convenience Key" and is billed to be the most secure Android-based handset on the planet. Take that as you will…
We have no doubt plenty of folks wanted to see something "new" from BlackBerry on the Android front, the BlackBerry DTEK50 is still a fine option with plenty of pop. The handset will begin its global rollout on August 8, but is already up for pre-order if you're looking to pick one up.