Verizon Rolls New Software Updates for LG G5 and V10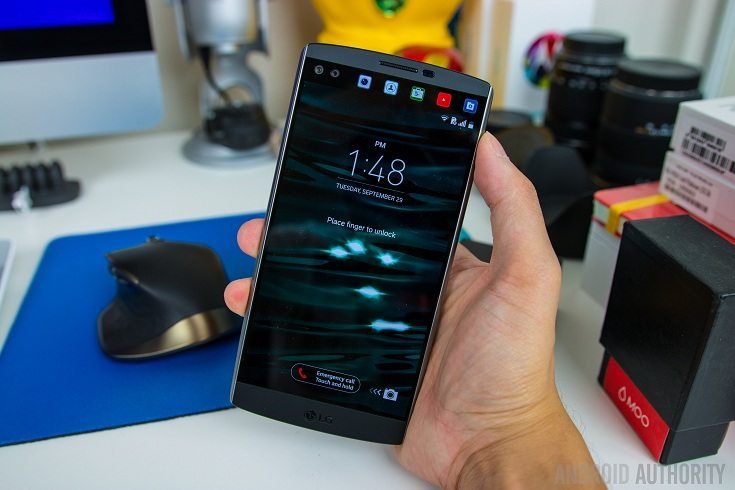 If you're the proud owner of an LG G5 or V10 smartphone, today's a big day, as Verizon has started rolling the latest software updates for these cool droids. Don't worry, you don't have to do anything out of the ordinary, just keep reading. The updates will be installed automatically on your smartphone over the air, under the condition your LG device is connected to the internet. Just keep your eyes peeled and your Wi-Fi on and soon enough you'll receive a notification about phone software updates available, click to install, yes, yes next, you know the drill, right?
The LG G5 will receive Verizon's latest VS98713A software update which, among other things, will offer you the feature to show an application drawer in the smartphone's built in launcher. The new feature will make a lot of people happy, the crowd that loves app drawers but failed to notice them in Google's Play Store for some reason. Now you'll have the app built-in the OS and that's a relief if you're not tech savvy.
To use LG's launcher for getting the app drawer, just go to settings-home screen then select "home with app drawer" and that's it, you're ready to go in two shakes of a lamb's tail.  Together with the app drawer thingy, LG G5 owners will notice an USB selection screen every time they connect the smartphone to cable or something similar. The selection screen looks just like the photo below: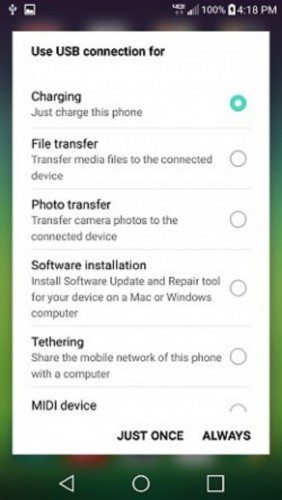 Other improvements include the revamped LG Health app, which now offers customizable exercise-modes and a new dashboard. The LG V10 software update is called VS99023A and doesn't change much except for the aforementioned USB selection screen together with some obscure (and unnamed) improvements when it comes to the Wi-Fi call feature, but you'll have to wait and see for yourself about that.