ZTE Axon 7 Now Available on Pre-Order for $400 Price Tag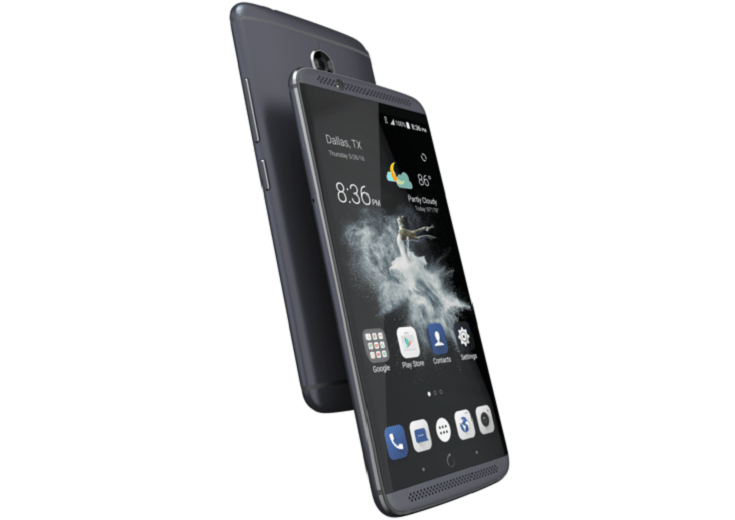 The latest smartphone in the company's portfolio i.e. the ZTE Axon 7  is now available on pre-order for $400 (399.98 to be more precise) and it represents the Chinese's company "swan song" sort to speak, being an attempt to enter the high-end niche. According to a previous report from China, ZTE planned to sell  the Axon 7 for $450 which is the same price of last year's ZTE Axon Pro but they reconsidered and that's good news for the brand's fanboys.
So, if you're from the United States, you can pre-order now the new ZTE Axon 7 for $400 from various places ( Amazon, Best Buy, B&H, Newegg, ZTE) and truth be told, this baby comes with impressive specs given its price tag. The only problem is that you'll have to be patient and wait for a couple of weeks until your droid will be shipped at your door step. The  ZTE Axon 7 has a premium look and feel, featuring a cool aluminum frame and it's designed with a little help from BMW's Designworks. Indeed, the smartphone looks nothing short of spectacular in this writer's opinion, but there's more from the Axon 7 than meets the eye.
Looks aside, the Axon 7 runs on a Qualcomm Snapdragon 820 system on chip and it comes with an impressive 4 gigabytes of RAM and 64 gigs of internal memory capacity. The lights are kept on by a juicy 3250 mAh power plant and if you're a music aficionado, the ZTE Axon 7 will delight you with Hi-Fi support, just like the last year's flagship, the Axon Pro. In the multimedia department, all bases are covered by a powerful 20 megapixels main snapper which comes with all the bells and whistles you'd expect from a $400 flagship, things like 4K video support and both electronic and optical image stabilization. Judging from its specs, the  Axon 7 is a solid droid which offers quite a punch for the price asked and it will definitely make some waves once it starts shipping on August 17th.