Snapdragon 830 coming early in 2017, 10nm process to be used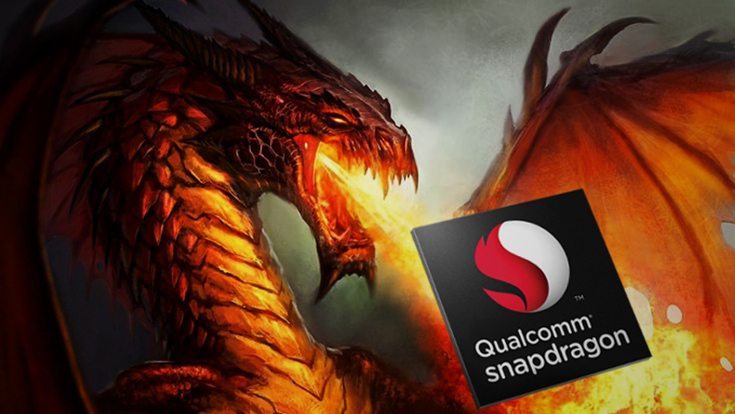 Closely behind the heels of MediaTek, a leakster has allegedly leaked the specs of Qualcomm's highly anticipated chipset, the Snapdragon 830. It is rumored to be insider information and the leakster announced on Weibo that it has been confirmed by Qualcomm's CEO. Earlier this week, we had a report of MediaTek's COO confirming the specs of the Helio X30 flagship chipset. The processor will be made on a brand new 10nm process and will support up to 8 gigs of LPDDR4 RAM. Will the Snapdragon 830 be able to replicate the success of the Snapdragon 820? Or will it be plagued by heating issues?
The leakster has announced on Weibo that the Snapdragon 830 will use a brand new 10nm process. He has also claimed that the chipset will be officially available early next year. MediaTek has not announced the availability of the Helio X30 chipset, but it is rumored to be available at about the same time.
Apart from the process and availability of the SD 830, no other details have been confirmed. But earlier rumors suggested that the chipset will have a new Kyro 200 architecture which will come with the Adreno 540 GPU and support for X16 LTE modem. This supports download speeds of up to 980Mbps.
Also included are support for LPDDR4X RAM up to an unknown capacity. It might mostly support up to 8GB or 16GB. A very interesting feature is the ability to record 4K x 2K video at 60fps which is highly memory intensive and can take a toll on the chipset.
With an array of amazing features, the Snapdragon 830 will be the chipset to beat in 2017. If MediaTek brings out a beast with the Helio X30, Qualcomm will have to up their game to come out on top. We will have to wait some more for substantial details about the SD 830!
via – Phonearena
Source