Nexus Smartwatches Angelfish and Swordfish Alleged Renders Leaked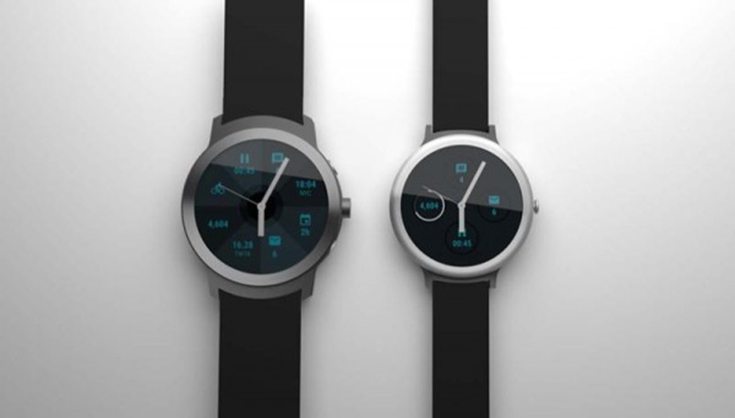 We still don't have concrete information about the number of Nexus devices that will come out this year. We have two devices from HTC and one device from Huawei doing the rounds but no official confirmation yet. The HTC phones come with codenames Marlin and Sailfish, while the one from Huawei has the number H1622. But now we have news about a totally different category of devices from Nexus. According to a very trustworthy report from Android Police Google is currently working on two Nexus Smartwatches.
The Nexus Smartwatches are codenamed Angelfish and Swordfish respectively which is very similar to the naming scheme on their smartphones. We even have some of their alleged specifications. The phone is expected to come out based on Android Wear 2.0 platform.
Out of the two Nexus Smartwatches, the Angelfish will be the top end model. It has a thickness of 0.55-inches and a diameter of 1.71-inches. A larger watchface will be present on the Angelfish and it will have features like GPS, LTE, and a heart rate monitor. What is more enticing is the support for Android Wear 2.0's native apps!
The Swordfish is the more affordable offering out of the two smartwatches. It comes with a dial that measures 1.65-inches in diameter and has a thickness of 0.41-inches. According to the report, the Swordfish will be available in silver, titanium and rose gold finishes.
Since the Swordfish cannot function as a standalone device, it will have only basic functionalities. It will have support for Google's MODE bands but the Angelfish doesn't have support for it. The report from Android Police suggests that the Nexus Smartwatches will come out soon. It may be announced along with this year's Nexus devices, so we are looking at a September release date for these two. Will it be revolutionary smartwatch from Google? What do you think will be the price of these smartwatches?
via – Phonearena
Source 1
Source 2