Spend $1 and Get AT&T Trek 2 HD's Tablet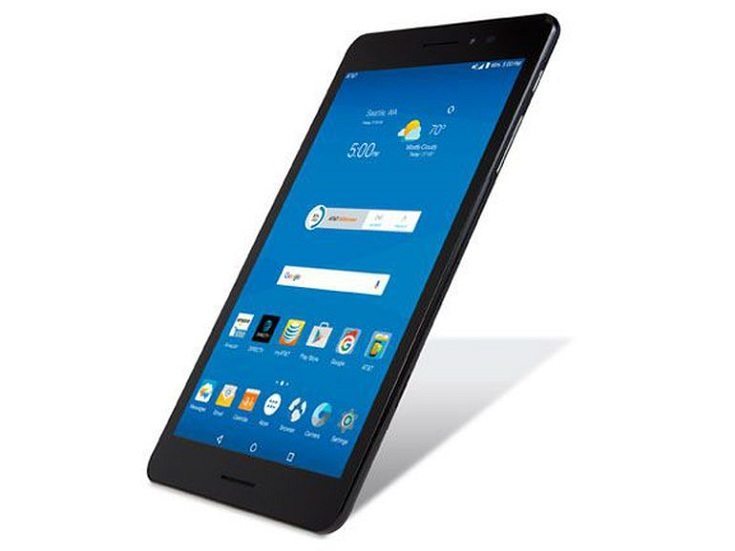 Talking about sweet deals, today's "get one tablet for one dollar" is as good as it gets, i.e. you can buy the latest AT&T Trek 2 HD tablet for just $1. Here's a video depicting the $1 beast:
It doesn't sound bad at all, isn't it? I know, you can spend your last dollar to buy a cheeseburger, but this tablet will definitely last you longer than that. Thing is, you'll have to sign a two-years contract with the company or use an installment plan and buy the  Trek 2 HD for the price of $150 in 20 monthly payments of $7,50 per month.
The Trek 2 HD comes with an eight inches wide screen of HD resolution, i.e. 800 x 1280 pixels and it's built on an octa core architecture, featuring 8 CPUs clocked at 1.5 GHz.  The amount of RAM on-board is 2 gigabytes while the internal memory capacity stands at 16 gigabytes, but it's expandable via micro SD cards up to 128 gigabytes. There's also a dual camera setup consisting of 2x 5MP shooters, one on the back and one on the front panel. The battery is a juicy 4500 mAh unit that will keep the lights on for more than 10 hours and there's also a quick-charge feature, meaning that you'll not spend half of your life recharging it.
To make things even better, the Trek 2 HD comes with an USB Type C port on-board and it also supports DIRECTV live-streaming , making it the ideal companion for enjoying your favorite sports highlights or TV shows from the comfort of your couch , provided you're a subscriber to the respective service. Keep in mind that this baby was specifically designed to provide you with a high-quality video experience. The tablet will go on sale a week from now, on August 5th on AT&T and it's pretty hard to find a better deal for just $1.
source: AT&T via