HP Elite x3 Available on Pre-Order at CDW for $799,99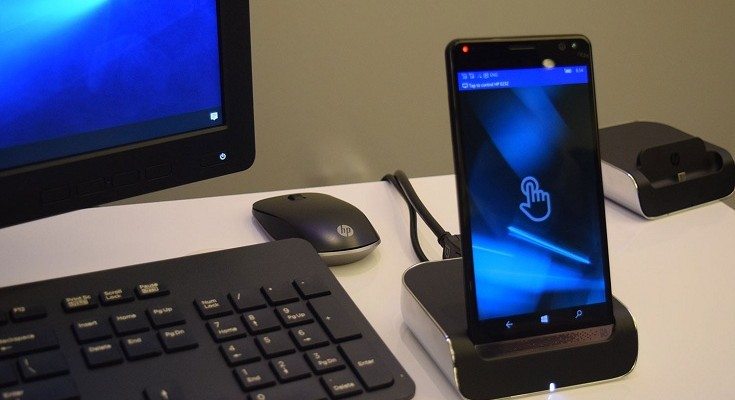 The HP Elite x3  can now be pre-ordered online at CDW, but you'll have to cough  up almost eight hundred bucks for the Windows Phone 10 running monster. Because the HP Exlite x3 is a monster of a smartphone, there's no better word to describe it. And with monstrous specs comes a monstrous price tag. The question is, who will pay so much dough for a high-end smartphone running an almost extinct operating system?
I mean, Windows Phone 10 sales/market share are plunging compared to last year and for $799,99 you can buy almost any current flagship, running on Android or iOS. Truth be told, the HP Elite x3 is built to impress, even the "elite" particle speaks volumes about its maker's intentions, so let's take a deeper look, shall we? Let's begin with the 5.96 inches wide AMOLED display, which offers a resolution of 1440 x 2560 pixels. There are not many smartphones which can boast a similar screen quality together with almost 6 inches of real estate. Under the hood, you'll find a Qualcomm Snapdragon 820 system on chip which makes the WP 10 to run flawlessly and smoothly, in an iPhone-like buttery-smooth fashion, if you know what I mean. In this regard, WP running smartphones, especially high-end ones are very similar in operation to iPhones, everything just works incredibly well.
For streaming HD videos or playing the latest games, the HP Elite x3 comes with a powerful Adreno 530 GPU, helped by a lot of RAM, i.e. 4 gigabytes (that's overkill for WP 10, believe me). The internal memory capacity is a whopping 64 GB which can be further expanded via micro SD cards up to 2 TB. The main camera is a 16 MP variety while the secondary has 8 megapixels. The HP Elite x3 comes with a beefy 4150 mAh battery (user replaceable) and IP67 certification (water/dust resistance). If you ask me, that's quite a lot  for the price asked, but is there enough? If $799 is too much for your money, you can lease the  HP Elite x3 for $24.96 a month. While you can pre-order the beast starting from like…now, there's no intel about the exact shipping date, stay tuned.
source: CDW via WindowsCentral