Mysterious OnePlus variant gets Benchmarked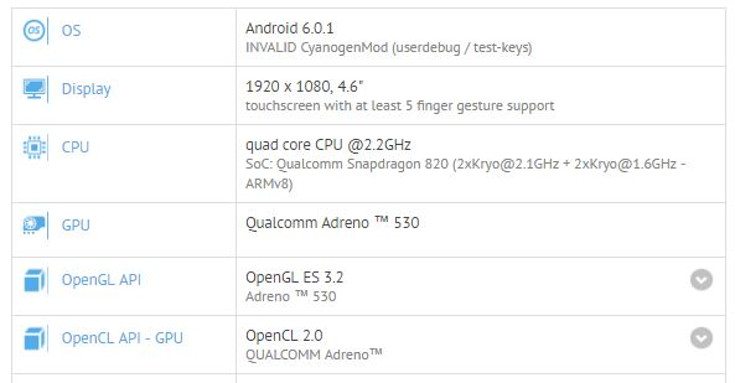 It remains to be seen how OnePlus's 2016 flagship will stand the test of time, but it appears they may have a variant in the works. A mysterious new handset has passed through the Benchmark listings and could point towards a pint-sized Plus.
In a world of phablets, plenty of folks are still interested in something a bit smaller. Mini's are quite popular, especially when they have plenty of horsepower, although we don't see nearly as many as we'd like. OnePlus is a company that has been rumored to go the mini route in the past, and a new listing shows they may have a OnePlus mini in the works.
The GFXBench listing shows a handset with a 4.6-inch FHD display and a Snapdragon 820. While that may not seem farfetched, it also lists 6GB of RAM and 64GB of storage, which is something you don't see every day from something that size. The camera combo clocks in at 16MP in the rear and 8MP in the front as well with the only other hint about its origins coming from the OS. It's listed as Android 6.0.1 "INVALID" CyanogenMod, which leads us to believe there may be a few issues with the listing.
Many assume OnePlus is done releasing handset this year, but those familiar specifications could mean there is a variant in the works. If it's a OnePlus Mini and actually has those full-sized specs, we have a feeling they would have a hit on their hands if they get it out in time for the busy holiday rush. For now, you'll want to take the listing with a dose of salt, but we'll keep you in the loop as we learn more.
via – Gizmochina     source: GFXBench