HTC Desire 530 available to purchase through Verizon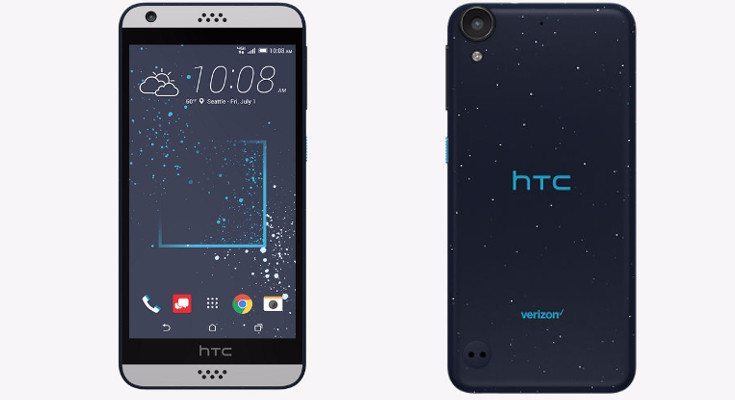 The HTC Desire 530 has been on our radar for quite some time, and recently became available to folks in the US. Well, that was unlocked so if you prefer to break things down, Verizon has a deal for you.
While millions of consumers are debating picking up the Samsung Galaxy Note 7, there are a slew of mid-rangers waiting for a good home. The HTC Desire 530 is one of them, and it's also one of the more stylish options available for the price point. A few weeks back the handset showed up unlocked at HTC for $179 bucks, but Big Red has it significantly cheaper if you want to sign up for service.
Verizon is offering the HTC Desire 530 for $6 per month on a 24-month plan which shakes out to around $144 when it is all said and done. If you activate a new line, you can get it even cheaper at $2 per month for 24-months, which drops it down to only $48. If you want it on an existing line, they'll also shave $50 off the $144 price for a limited time. Prefer pre-paid? They have you covered there as well for $99 although it's only listed in Stratus White instead of the cool Blue Lagoon. As for the HTC Desire 530 specifications, here's what you can expect…
5-inch Super LCD display 1,280 x 720
Snapdragon 210
5GB of RAM
16GB of expandable storage
8MP rear camera with LED flash
5MP front-facing camera
NFC, Wi-Fi, Bluetooth 4.1, A-GPS, 4G LTE
2,200mAh battery
Android 6.0
The HTC Desire 530 is ready to roll through Verizon today if you're looking to scoop one up. It's a bit underwhelming in terms of power, but is a solid handset given is price and is pretty stylish to boot.