Vertu Aster Chevron is one of the cheapest Vertu phones at $4,200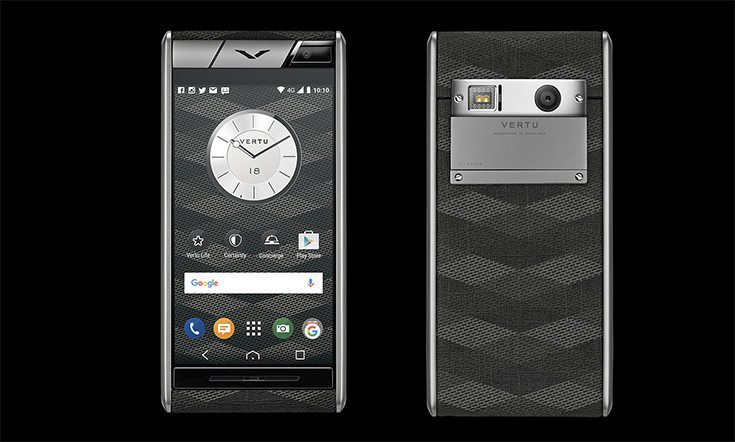 Originally founded by Nokia, Vertu is well known for their luxury smartphones. And by luxury, I mean, the best of the best in terms of the materials used and the services that they offer. But all this comes for a steep price tag which everyone cannot afford. Their latest collection of smartphones, dubbed Vertu Aster Chevron, is one of their cheapest collections. But the prices start at $4,200 which is still a really huge price tag for a smartphone.
So, what is so special about the Vertu Aster Chevron collection? The specifications of the phone are quite normal if you ask me. But everything changes when it comes to the build quality and the materials. The chipset used is the old Snapdragon 801 SoC with a quad-core processor clocked at 2.3GHz.
The memory and storage are 2GB and 64GB respectively. The 4.7-inch display has a full HD resolution. The battery is pretty low at 2,275mAh and the phone runs Android 5.1 out of the box.
Now coming to all the juicy details. The 4.7-inch display is coated with Sapphire crystal. The 13MP rear camera is certified by Swedish company Hasselblad, who are world-renowned photography experts. There is also a 2.1MP front camera.
You get personalized ringtones performed by London Symphony Orchestra exclusively for Vertu. The Vertu Aster Chevron comes with satin finished grade-5 titanium sides and pillow. The 'wrap-around' design on the phone is very pleasing and the premium Italian fabric looks absolutely stunning.
For a mammoth price tag of $4,200 or around Rs.2.73 lakhs, the Vertu Aster Chevron collection is not meant for everyone. But once you get your hand on one of these beauties, it will be hard for you to take them off. The phone also has three color options, Pink Chevron, Blue Chevron and Black Chevron, to cater to the tastes of all the people.
via – Phonearena
Source