Kyocera DuraForce Pro to feature wide lens action camera, first in its class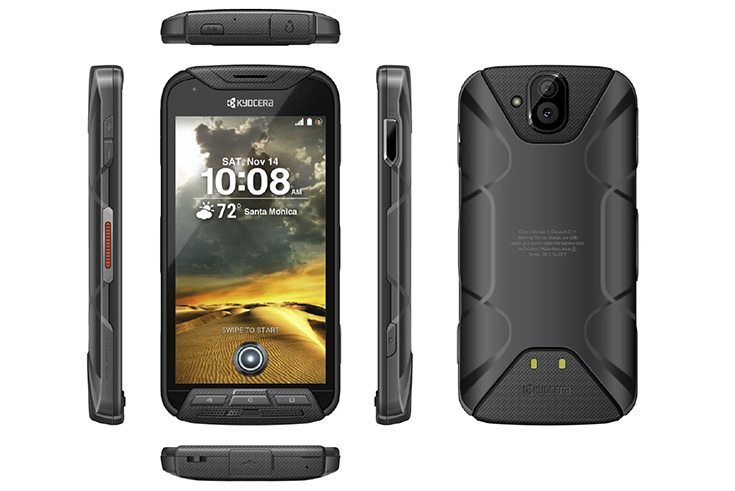 How would you like to have an action camera and a rugged smartphone, but pay for just one of them? If you answered yes, you'd probably want to check out the latest rugged smartphone from Kyocera, the Kyocera DuraForce Pro. It supports GoPro style mounts to give the users the ultimate experience of an action camera and capture every moment in its essence. The price of the phone is still unknown, but looking at the specs, it might be upwards of $400 at least.
The Kyocera DuraForce Pro comes with the Snapdragon 617 chipset under the hood along with 2gigs of RAM and 32GB of expandable. Rugged smartphones are not meant to be extreme performers and this configuration is just enough for smooth usage.
The display is a super-hardened 5-inch display panel and it sports a full HD resolution. The rear camera is a 13MP sensor and the front camera is a 5MP selfie shooter. The specialty is that the rear camera doubles up as a Super Wide View action camera with a viewing angle of 135 degrees.
Kyocera DuraForce Pro also comes with its very own image processor that allows it to support multiple modes like slow motion, underwater, action, and sports. The phone also sports a fingerprint scanner and a host of other sensors. There is also built-in encryption and Android for Work support.
One of the major selling points of the Kyocera DuraForce Pro is its IP68 rating. It is virtually impenetrable to dust and can survive underwater for up to half an hour at a depth of 2 meters. It meets the Military Standard 810G and hence is resistant to shocks, vibration, extreme temperatures, solar radiation, low pressure and freezing rain.
Keeping in mind that the Kyocera DuraForce was priced at $418, the DuraForce Pro will definitely be upwards of $400 and somewhere near the $500 mark. It is way better compared to some of the other rugged smartphones and has exceptional photographic capabilities.
via – Phonearena
Source