Nexus Sailfish specs leak through AnTuTu listing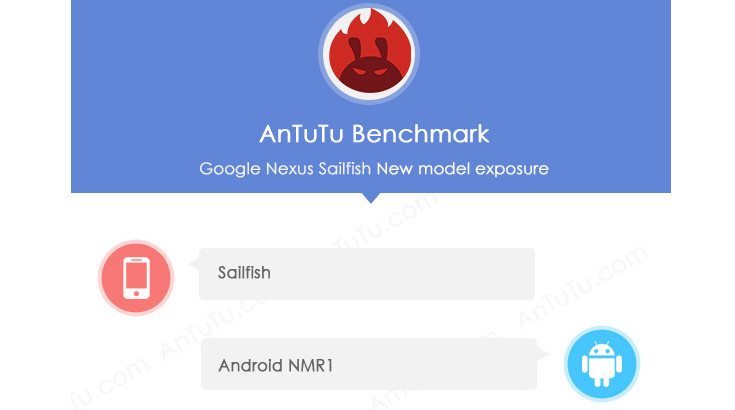 Nobody is quite sure what to expect from the Nexus lineup this year, as we've heard three companies would handle the handsets before it was narrowed back down. The Nexus Sailfish specs have just leaked again today, and it's one of the more likely candidates to make a debut later this year.
We are used to seeing a slew of Nexus rumors around this time of year although the focus generally lies with one or two manufacturers. A bit of a curve ball was thrown our way courtesy of the rumor mill, and while we don't believe there will be a wild card this year, you just never know. While we wait for the Nexus 2016 lineup to be officially released, we are going to take a look at the Nexus 5P specs.
A device believed to be the Nexus 5P has reared its head through a new AnTuTu listing, dubbed Google Nexus Sailfish. The smartphone is shown to have a Snapdragon 820 and 4GB of RAM with 32GB of storage under the hood. The camera combo will be solid as well with a 13MP rear snapper and an 8MP front-facing camera. In a nutshell, there are no big surprises although we think some will be put off by the panel, which is listed at 1,920 x 1,080.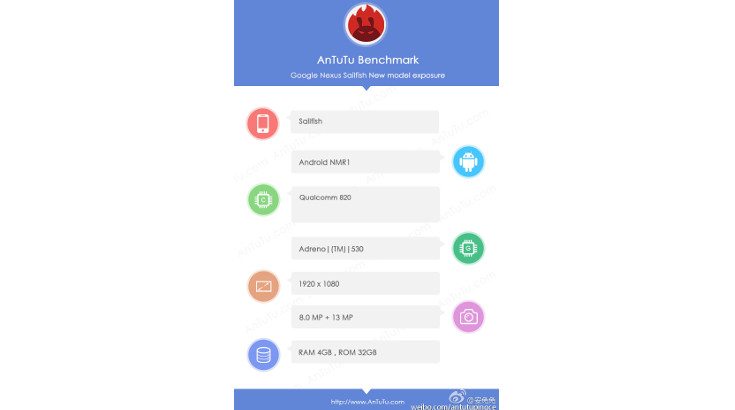 Today's Nexus Sailfish specs line up perfectly with the GFXBench listing we got not long ago, so you can lock things down when it comes to what lies under the hood. Folks also need to prepare themselves for a smaller handset as this one should roll in at a comfortable 5-inches. The design could still be somewhat of a mystery although we have seen some solid renders appear of the device known as the Nexus 5P… aka the Nexus Sailfish.
We're still over a month away from a formal announcement from Google on what they'll bring to the table with the Nexus lineup this year. Whenever they pull back the curtain, rest assured we'll be on hand to bring you the news of the Nexus Sailfish and Marlin release.
via – GSMarena, Â  Timesnews.co.uk