Mr. Robot Game has arrived for Mobile Devices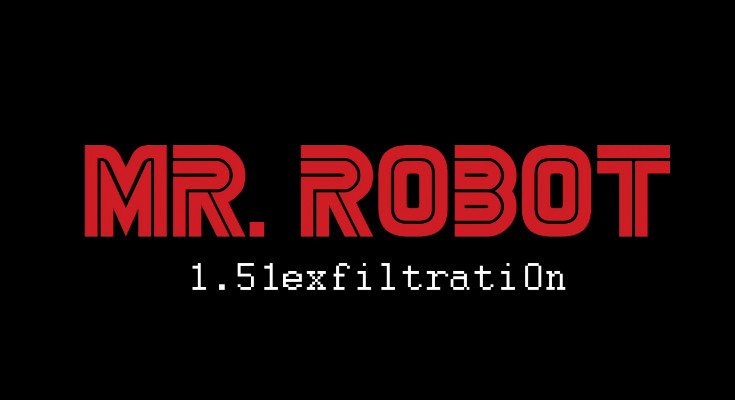 Mr. Robot has gained a cult following in a very short amount of time, and as it was just renewed for Season 3, something new has arrived for the fans. A Mr. Robot Game now exists, and you can delve into his nutty world if you own an Android or iOS device.
If you haven't seen Mr. Robot, we'll keep this piece spoiler-free as we don't want to be a Debbie Downer. We will say that the show takes aim at the corporate world through a hackers perspective and things get pretty damned interesting, to say the least. The Mr. Robot Game drops you into the world of the show, and as it's produced by Telltale, you know what you're going to get.
Telltale has been on a tear with IPs as we've seen the company crank out games from damn near any franchise you can think of. While the charm has worn thin for some, Mr. Robot is actually a great fit for their brand of game. The properly dubbed Mr. Robot: 1.51exfiltrati0n.apk has you interact with a lost smartphone you find lying on the ground and the whole game essentially takes place through a chat-based setup. Well, that's just the tip of the iceberg…
According to Telltale, you get to interact with characters from the season 1 storyline in the Mr. Robot game. The text-based tale is built to really pull you into the world as you'll get texts at random times and have to figure out clues to progress the storyline. Your choices will directly affect the flow of the game, which is thankfully predetermined and "offline" so you won't need to stay connected to get down to business in the Mr. Robot game.
The premise behind the Mr. Robot game is great, but it remains to be seen how the execution plays out. It's too early to tell how the tale will end (or continue), but some early reviews have touched on some issues with the app. As it's $2.99, you may want to take that and your device into consideration before firing this one up. If you are ready to give the Mr. Robot game a whirl, you can scoop it up on Google Play or the App Store.