Samsung Galaxy On7 (2016) Just Got FCC Certification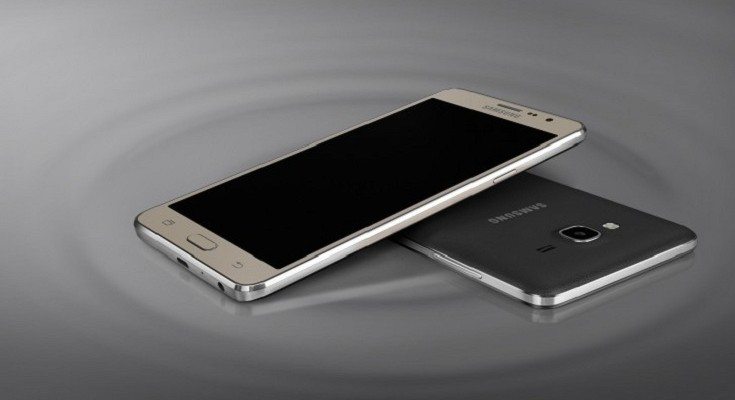 The soon to be released Samsung Galaxy On7 (the 2016 variant) was covered previously (and copiously) on our website and today's news is that it passed through US's regulatory body FCC (some sort of  Caudine Forks) and as proof we have a picture showing the model number of the new droid, i.e. SM-G610F together with some other goodies, just keep reading folks. Just as a quick reminder, the Galaxy On7 is one of the many droids Samsung is currently fidgeting with and it should hit the markets later in September, maybe at IFA 2016 on September 2, but who knows really?
Also, you should be aware of the fact that the Galaxy On7 2016 is the real successor of the "original" On7, but it must not be confused with the On7 Pro, which was dropped earlier this year, a move which muddied the waters even more. The Galaxy On7 2016 is a brand new droid, with different (better) specs and today's pic certifies its existence "beyond reasonable doubt" sort to speak, just check out the screenshot below: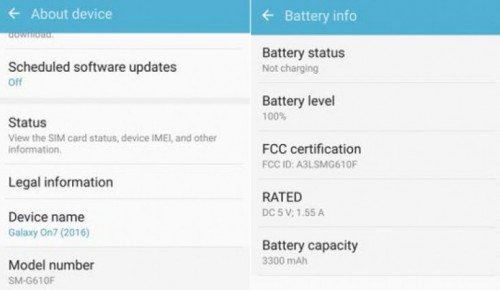 The most remarkable thing besides the model number is the beefy 3300 mAh battery which will make the fan-boys rejoice and scream with joy, because there's nothing like a big fat battery for Android heavy users, doesn't it? Keep in mind that the Galaxy On7 was also certified by China's regulatory committee TENAA a couple of weeks ago and believe it or not, TENAA is more transparent than FCC when it comes to revealing specs.
Hence, besides the 3300 mAh power plant, we also know that the Galaxy On7 2016 will measure 151.5 x 74.9 x 8 millimeters, weighs 166,7 grams and, no surprise here, will offer 4G LTE connectivity, Wi-Fi, Bluetooth and the usual stuff, nothing to write home about really. From the TENAA listing and earlier benchmarks we also got word about a 5.5 inches wide screen of full HD/1080p resolution, a Qualcomm Snapdragon 625 system on chip, 32 gigabytes of native storage, 3 GB of RAM and a 13 MP snapper/a 5 MP secondary shooter.