Hot Deal Alert: Newegg Sells the Honor 5X for $160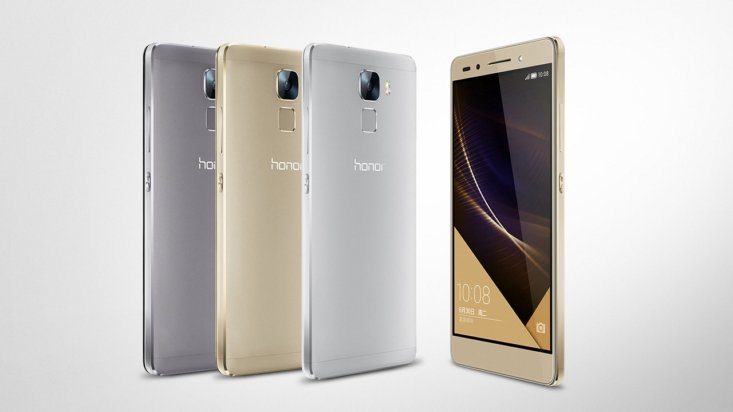 If you're lucky enough to live in the United States, today's piece of good news is that you can get a discounted Huawei Honor 5X for just $160 from Newegg. The deal is pretty cool in my book, as Huawei themselves are selling the Honor 5X for $200 in the US. I mean, if you're planning to buy a budget droid at an affordable price, unlocked and loaded with  Android Marshmallow, you can't do any better than the Honor 5X.
There have been similar deals in the past, i.e. Honor 5Xs retailing for $160 on Amazon for example, but these are pretty rare occurrences and you should get yours while it's hot and still available. Basically you should really take a closer look at the offer and if you like this little droid, just go for it. The deal goes something like this: after putting the Huawei Honor 5X in the "shopping" cart, you'll notice a $189.99 price tag. But after you input a special coupon code (ESCEMGE24EDU) during your checkout, you'll get the discount and you'll only have to pay $160.
Now, the question is if the Huawei Honor 5X is really worth that kind of money. Well, my answer is, hell yes it does! Just as a quick reminder, let me tell you that unlike other budget droids, this baby features a 5.5 inches wide screen with full HD/1080p resolution. If that's not enough for you, the hardware platform is a Qualcomm Snapdragon 616 architecture, working in tandem with 2 gigabytes of RAM and 16 GB of native storage. The battery is a juicy 3000 mAh variety, which is also rare in this price bracket, while the main camera has a 13 megapixels sensor, an f 2.0 28 millimeters wide angle lens and tons of software modes. Don't forget the aluminum-made chassis and the finger print scanner, which are also pretty rare for such a cheap droid!
SOURCE: