LG V20 Will Be World's First Smartphone Pre-Loaded with Android 7.0 Nougat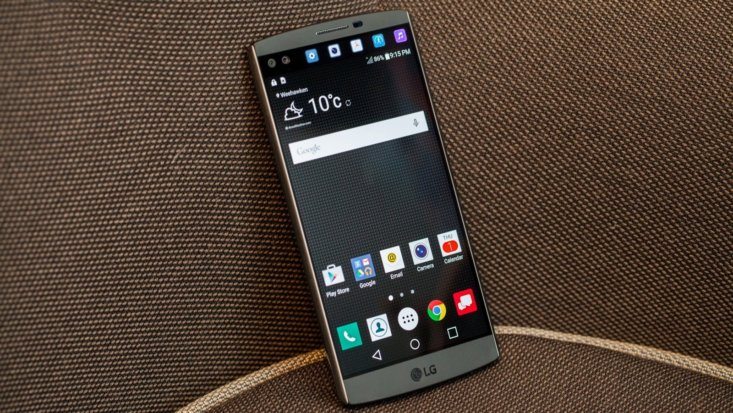 According to  Uncle"don't be evil" Google, the upcoming Korean flagship LG V20 will be the first droid to arrive with Android 7.0 Nougat out of the box, and that's somewhat interesting news-wise. Yes, I know, LG boasted their Nougat-flavored V20 a long time ago, it's not like we don't believe them and all that jazz, but I find it nice for Google to appear and confirm it, don't you think?
Just as rumored/expected, Google started rolling their latest Android flavor today, and we're talking about the same Nougat, to all supported devices, i.e. the LG Nexus 5x, the Huawei Nexus P9, the Motorola Nexus 6, the Asus Nexus Player, the HTC Nexus 9, the General Mobile 4G and the Google Pixel C. We all know that life's not fair,  so don't panic if you're not getting your Nougat cookie today, as it may take weeks and weeks for the update to roll on/complete etc, so if your droid is not trumpeting the Nougat notification in the next 10 minutes, chill out, it will come at some point, everything's gonna be alright.Getting back to our LG V20, check out the picture below which depicts Google's latest Android 7.0 Nougat and the LG V20 superstar: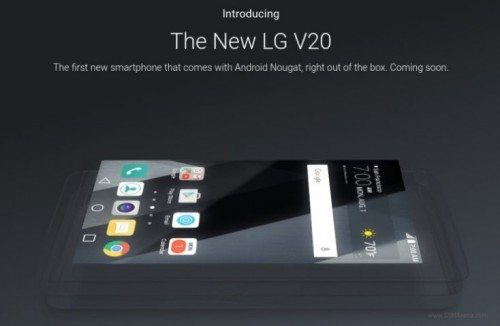 It seems almost obvious that these guys are in cahoots, I mean LG and Google, because what better marketing trick can you pull, other than flaunting your latest smartphone with Google's new OS release? I am just kidding and I really hope that the LG V20 will be a smashing hit, as they launched pretty cool droids lately. Truth be told, it will  be a tough job for the LG V20 , as the upcoming (6 September/San Fran) Korean flagship will have to compete with the Galaxy Note7, and that's pretty scary despite the fact that the LG was optimized for running on Nougat. The LG V20 will become available on pre-order starting with September 14 and shipping will start on September 24.