HP Elite x3 Now Available on Pre-Order on Microsoft Store for $799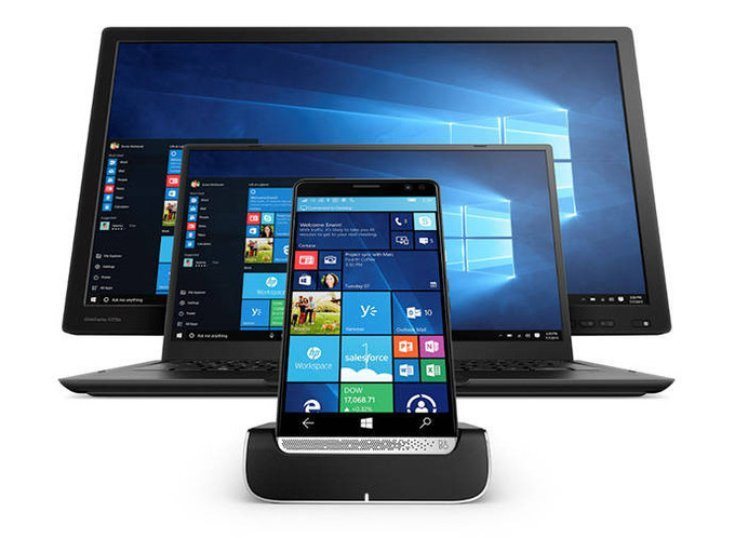 Finally, in its infinite wisdom, the Redmond based software giant decided to throw us, plebes, a few crumbs as they started accepting pre-orders for the mammoth HP Elite x3 via Microsoft's Store. I wrote a few articles in the past with regard to the HP Elite x3, the phablet of choice for elite users and businesses, a monster of a smartphone bordering phablet/tablet territory and boasting a crazy price tag.
Indeed, paying almost eight hundred dollars for a Windows Phone 10 running device may seem far fetched given the popularity of the OS or the lack thereof to be more precise. But it's also pretty clear that the HP Elite x3 comes with cool features and powerful hardware, not to mention the Desk Dock included in the retail package if you choose to buy the phablet from Microsoft's Store.
Needless to say, WP 10 (the mobile version of Windows 10 malware) was off to a dubious start, and I am being nice here. There were countless software bugs and also a dramatic lack of decent hardware for developers to build upon, with the notable exception of the Lumia 950, which was ridiculously expensive when launched and the sales figures were not something to write home about, to say the least.
Enter the HP Elite x3 monster, which can be transformed via the Desk Dock into a true-blue Windows 10 running device, something very close to an entry level laptop, provided you hook it with a keyboard, a mouse and an external display using the magic power of Continuum. It sounds great, doesn't it? I mean, having a smartphone which can be easily transformed into a laptop/PC or something along these lines? And considering the QSD 820 system on chip, the 4 GB of RAM and the 64 GB of native storage capacity, the HP Elite x3 can perform easily regular tasks like sending emails, browsing the Internet, chatting on Skype with your clients, writing Office documents and so on and so forth. What do you think?
source: Microsoft Store via MSPoweruser