Opera VPN Now Available for Android Completely Free of Charge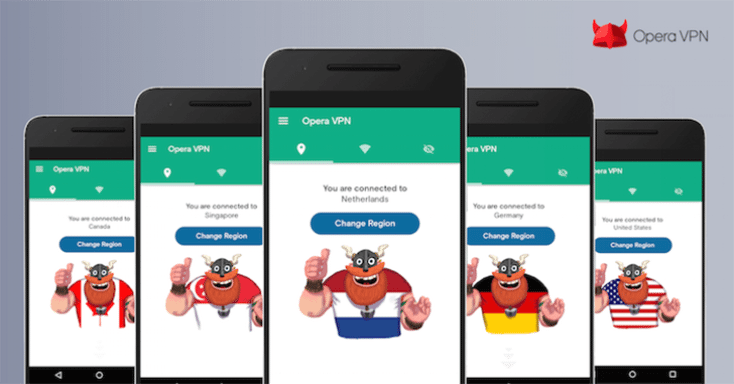 Just a few months ago, Opera VPN was  introduced by default in the desktop browser as a free VPN  service, a feature that was developed after the company acquired SurfEasy, a Canadian tech firm based in Toronto which specializes in easy to use VPN apps for the masses. In case you're not from this planet, Opera is a relatively popular web browser and yes, you should try it on your droid or iPhone or whatever because it's light on resources and pretty fast.
Now, let's talk a little bit about today's news, shall we? If you were wondering what's all the hubbub about the Opera VPN, well, the best things in life are free and internet privacy really matters. Enter Opera VPN for Android, absolutely free of charge and easy to use even if you're not a techie, after the iPhone version was released back in May. Opera VPN is very important in my humble opinion because it works really well and unlike many other VPN services, it will not cost you an arm and a leg. Also, being a standalone app for Android, it can be used regardless of which web browser you happen to fancy at the moment.
Using the Opera VPN, you'll be able to spoof your actual location as you can choose from quite a few countries, the likes of Germany, USA, The Netherlands, Singapore or Canada. This cool Android app also comes with a built in ad-tracking blocker, so you'll not have to bother about advertising companies tracking your internet behavior for spamming you later with those pesky ads we all love to hate. It must be also noted that using Opera VPN doesn't guarantee you total anonymity across the web and it cannot replace a full paid VPN service, that if you like your life, liberty and the pursuit of happiness. However, it's much better than nothing and Opera doesn't even claim that their free product is the best in the world, as in the most secure. For a free product, this app works really well, it's easy to use and it will allow you to access web content which may be blocked in your country, among other things, just try it and let us know how it is.
Source: Opera Blog