Hot Deal Alert: Get a Moto 360 Sport and save $160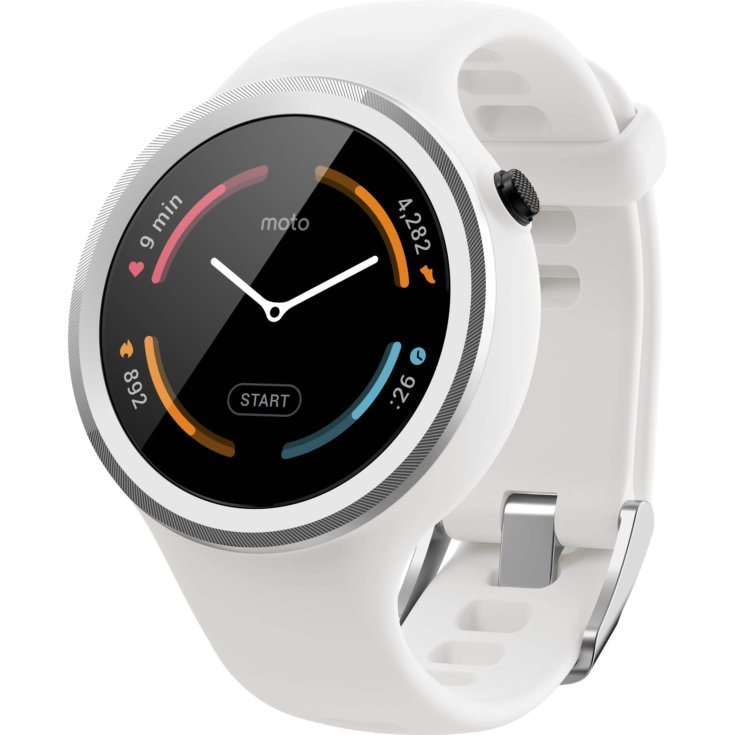 Today's hot deal alert is about saving a massive 160 bucks on a Moto 360 Sport and remember where you read it first folks! If you're into smartwatches, now it's time to upgrade your "wardrobe" with a cool Moto 360 Sport and to save some beaucop dollars in the process. If you like Motorola's slick designs and you respect the company for being among the first to provide eye candy gear for Google's Android Wear in the form of the already classic Moto 360, well, today's a good day for you.
The regular retail price of a Moto 360 Sport smartwatch is $299, which is quite a lot of dough. But now, you can grab yours for just $139,99 from Amazon, and that's as good as it gets as far as hot deals go. This eye opening deal may lead to a smartwatch revolution, as they weren't hugely successful until now and the hefty price tags may have played a role in this. Or maybe not, but it doesn't matter. Regardless of how you look at it, for $139,99 you'll get a brand new Moto 360 Sport in the white color version only, and that's the cheapest I've ever seen for the respective little droid.
Another nice thing to know about the Moto droid is that it will get the Android Wear 2.0 update as soon as it becomes available. Now, the question is, why should you buy a Sport smartwatch? Well, the Moto 360 Sport is aimed at fitness oriented geeks, hence it comes with a sporty looking silicon wrist band. However, if you're the couch potato type looking to improve your tech-stats, you can buy it regardless of the number of hours spent at the gym or on your bike or whatever, because this little wearable looks pretty cool and it can be worn as a regular watch, waiting for that day when you're be working to improve your health and physical fitness. To grab yours while it's still there, just follow the link below.