Sony Shadow concept phone sports Dual Displays and Snapdragon 830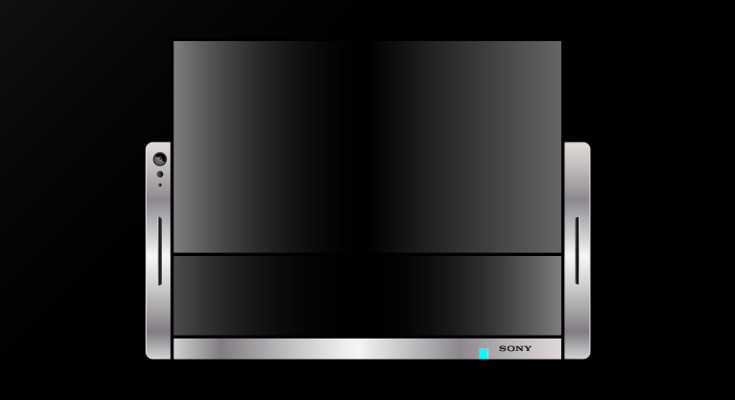 We've shown you some killer iPhone 8 concepts over the past few months, but now it's time to turn our eye towards the Android side of things. The Sony Shadow is a new concept from designer Hege, and it's the type of handset that has plenty of substance to go along with its style.
Dual Screen smartphones are not something we see every day, but that is one funky feature the Sony Shadow will bring to the table. The top display will measure 5.5-inches and is insanely thin at 1.0mm while the display underneath is even thinner at 0.4mm. Both appear to make use of the super thin Royole displays and will be covered by Gorilla Glass 6. Just to make things a bit cooler, designer Hege says the top panel can tilt up to 45-degrees when opened up.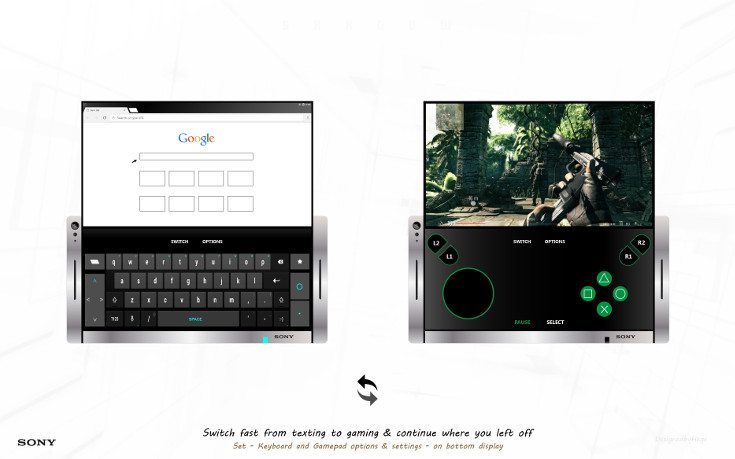 While we don't know the full range of functions the designer has envisioned for the Sony Shadow's second display, it will act as a touch-based gamepad and keyboard. Several different options would be available when it comes to the control schemes, and the same can be said of the colors. Gamers would apparently be able to seamlessly switch between gaming and texting as well due to the nature of the secondary display.
As for the tech specs, the Sony Shadow would be fast with a Snapdragon 830 under the hood and 6GB of RAM. It will also have an 8MP camera on the front for selfies, a 16MP rear camera, and Dual Front-Facing speakers. A removable battery and Android 6.0 were also mentioned along with an interesting LED light that's placed at an angle to ensure you'll see it whether it's upside down or right side up.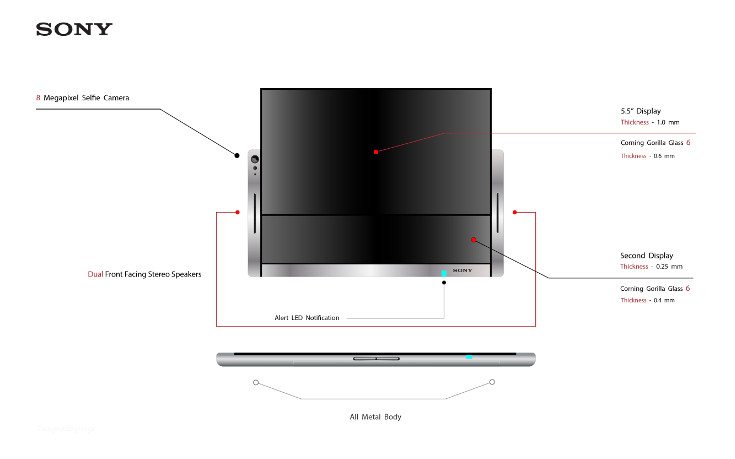 Given Sony's recent history or smartphone releases, the Sony Shadow is certainly the type of device that could help turn the company's fortunes around. While we don't expect to see this one on the streets, a variation of that cool Dual Display setup could certainly make the cut down the road given Sony's love of gaming smartphones.
thanks for the tip!