Garmin Fenix Chronos announced with Fitness Tracking and Titanium Casing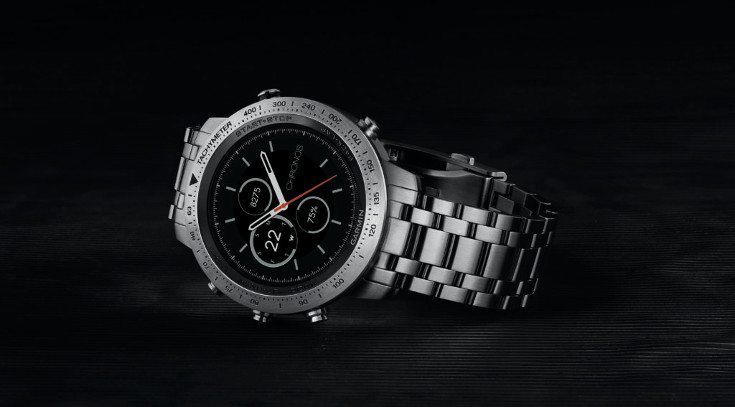 Garmin may not be a name that pops into most folks heads when they think of smartwatches, but they have put our more wearables than many manufacturers this year. The Garmin Fenix Chronos is the company's latest smartwatch, and one of the better-looking wearables on the market.
The first thing you'll notice about the Garmin Fenix Chronos is that it doesn't look like a smartwatch at all. It's a watch that is geared towards folks that want a premium experience, but with a bit of tech thrown in for good measure. That tech is hidden behind a 1.2-inch Chroma Display with LED backlighting and protected by Sapphire Glass. That combined with its sturdy casing ensures it will be water-resistant up to 100meters as well.
As for the innards, the watch makes use of the Garmin Connect app, which gives you access to widgets, watch faces and data fields that allow you to customize the smartwatch to your liking. The "watch face" part is important although we're not sure how many will be available as there was no mention of Android Wear. There is the Connect IQ store, however, so we imagine you'll have plenty of choices out of the box.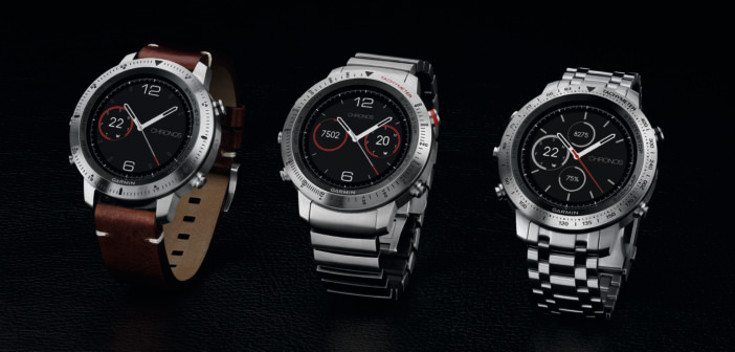 The Garmin Fenix Chronos will be able to keep tabs on your fitness like many of the company's other wearables. It was a built-in GPS module and an omnidirectional EXO antenna, which is said to offer up better tracking of your position when you're out in the elements. It also has a Barometer, Compass, Altimeter, and a heart rate sensor as well.
Needless to say, it should be able to help you out whether you are swimming, hiking, mall walking or hitting a few balls on the links. We'd be remiss if we didn't mention the battery life, which is said to go for 25 hours in battery saving mode, 13 hours in GPS mode or a week in a less-connected smart watch mode.
While the Garmin Fenix Chronos is a big jump from the company's previous efforts, it comes at a cost. The cheapest version with a steel chassis and leather band is priced at $899, while the steel band model is $999. If you want the belle of the ball, it's going to set you back a cool $1,500 for the Titanium edition.