Hot Deal: Grab a Brand New LG G5 Unlocked for only $399,99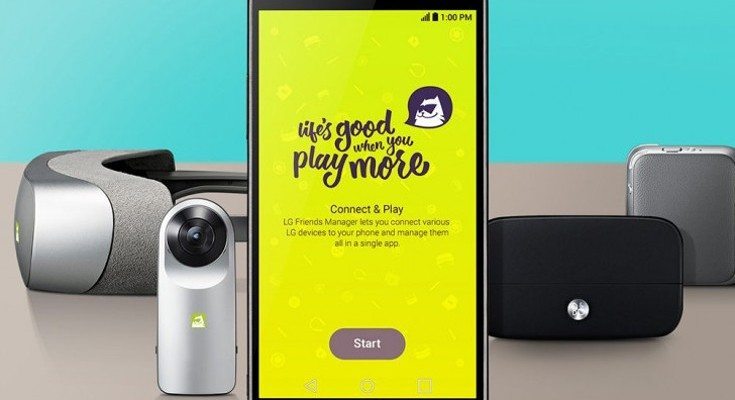 Today's hot deal is about getting a brand new LG G5, Â factory-unlocked and loaded, the 32 gigabytes version/dual SIM and all that for just $399,99, thus saving a cool $200 in the process. As far as hot deals go, this is as good as it gets, right? Just click here, follow the link and voila, that's about it, grab it while it's still available.
Keep in mind that what you'll be dealing with here is the international version of the LG G5, meaning that you'll not get LTE band 12 support, but the droid will work on both T-Mobile and AT&T, sans the extended LTE capabilities provided by T-Mobile. However, that's no biggie in this writer's opinion, I could live with that. The interesting fact is that even if the LG G5 flagship is pretty young, no more than a few months "old", the tech world is moving lightning fast and since the sales of the device were pretty pathetic according to LG's own (and high) expectations, today you can benefit from a fat discount and that's absolutely great for the end user.
Considering the fact that the LG G5 was officially launched in March, the current year for $650, today's Ebay deal is an absolute steal and very tempting, especially if you're a fan of the smartphone's modular design. LG calls the interchangeable hardware components Friends and they'll keep you busy and distracted, at least for a while Also, the LG G5 runs on a high-end Qualcomm Snapdragon 820 system on chip and comes with an awesome 4 gigabytes of RAM, 32 GB of native storage capacity and a 16 MP main camera which is flagship-grade to say the least. The 5,3 inches widescreen  is excellent and features QHD resolution, which means 1440 x 2560, far beyond the already obsolete Retina standard. You can get your G5 in Titan, Silver and Gold colorways, as the Pink is already sold out.
source: eBay via iDownloadBlog