Motorola DROID 3 Concept that will make you go WOW!

The beauty of a concept phone is that it is not bound by software or hardware limitations. It can be as unreal as possible but still grab the attention of people. Last year, Motorola came up with the DROID Turbo 2 which was one of the best flagships of 2015. Even though we expected a sequel, Motorola decided to change things up this year, with the Moto Z Force flagship. But that didn't stop concept maker Toooajk from making a Motorola DROID 3 Concept.
In Toooajk's eyes, the Motorola DROID 3 Concept flaunts a super thin body, complemented by top-end hardware and software. The 5.2mm concept phone will be one of the thinnest phones in the world. Accompanying the exquisite looks, are the powerful hardware elements.

Beneath all the beauty, is the beastly Snapdragon 821 SoC along with a massive 6GB of RAM. There's also 128GB of onboard storage. A 5.2-inch QHD display will adorn the front side of the phone. Since the phone is super-thin, it sports a modest 2,930mAh battery. Even though the Motorola DROID 3 Concept flaunts a thin body, it has a rectangular bump, at the top portion where the camera is placed.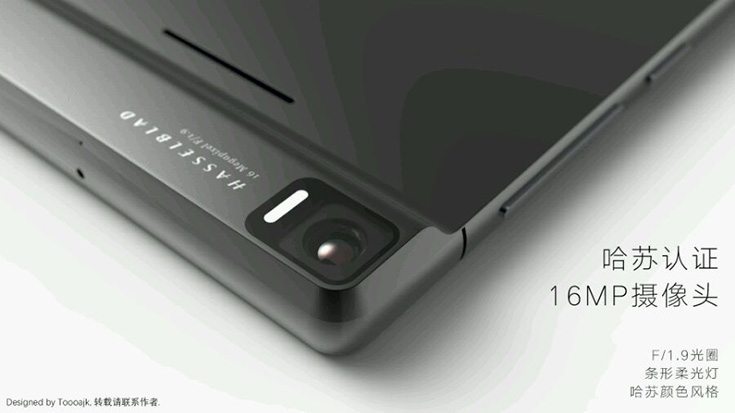 This is to accommodate the 21MP IMX298 sensor from Sony that has the Hasselblad branding. There is also an 8MP selfie shooter in the front. The phone also has a USB-Type C port that supports Super Fast Turbo charging. A fingerprint scanner is also placed at the rear.
For a price tag of $650 and a host of other features like support for Moto Mods and Motorola's ShatterShield tech, this Motorola DROID 3 Concept seems too good to be true, even for a concept. Added to that, the huge camera bump at the rear and the 2,930mAH battery will definitely not earn the praise of many. But hats off to Toooajk for creating an amazing design!
via – Phonearena
Source