Con Man The Game arrives for Android and iOS devices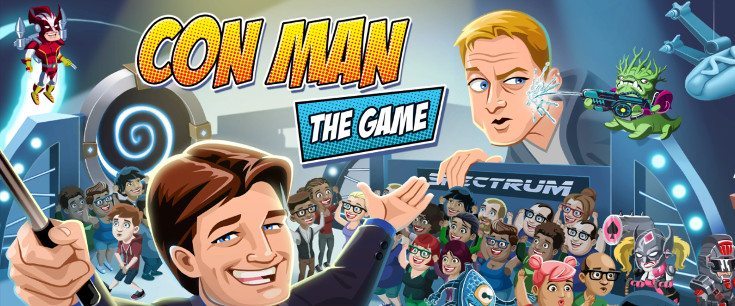 If you are a nerd of a particular age, you probably have fond memories of Firefly. If so, you are probably well aware of Con Man the Series. Well, as of today you'll be able to delve into that wacky world with Con Man The Game for Android and iOS.
Con Man is a many-headed beast, and the latest way you can get down with the team is with Con Man The Game. It's a simulation game of sorts that tasks you with putting together your very own Comic Con complete with stalls, fans, and celebrity guests. There are also naked old lady's you'll need to corral, and several super-villains to contend with as well.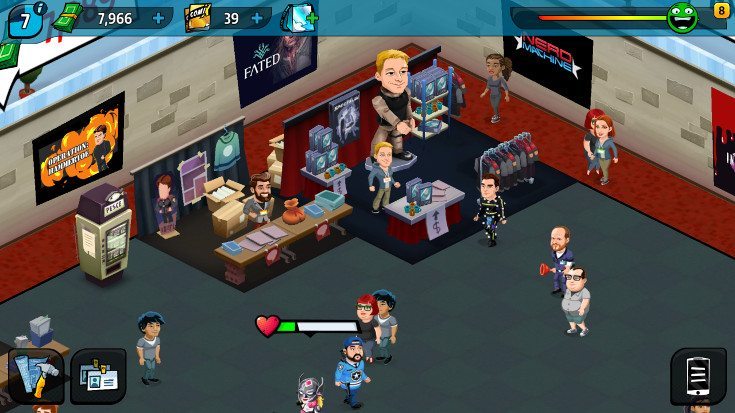 While you'll spend most of your time managing your Con, random events will occur along with random visits from aliens high-powered enemies – it is a Con after all. Some events give you Gold Comics and XP, while others require you to put together a team of Superfans for battle. This gives the game a bit of an RPG feel, and while the fighting is simple, it does get a little meatier later in the game as the baddies get… well, badder.
While we haven't been able to spend a great deal of time with Con Man The Game, it's solid and one you'll want to check out if you dig management style games or the Con Man series. The usual levels of IAP's are present and accounted for, but nothing is too out of sorts, so you can play this one without shelling out boatloads of cash. If you're ready to give it a whirl, you can pick up Con Man The Game for free on Android and iOS.