Oukitel C4 offers up 4G and Android 6.0 for $49.99 unlocked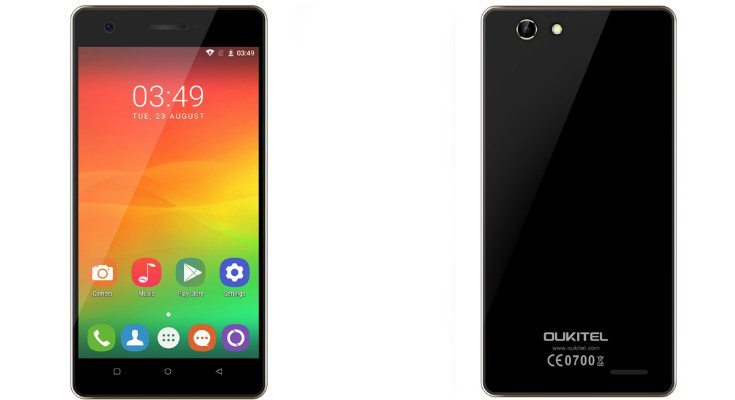 If you follow our site, you have probably come across dozens of handsets under $100 bucks with 4G LTE. They are become quite common although the Oukitel C4 ups the ante by bringing Android 6.0 into the mix along with an extremely low price tag.
You can't throw a stone without hitting a budget-friendly handset, and almost every manufacturer has a series (or three) geared towards the budget crowd. While the last phone we looked at from Oukitel was not on that level in terms of specs, the Oukitel C4 does fall into the entry-level class. That means it won't break any records when it comes to speed or performance, but it also won't break the bank…
5-inch display 1,280 x 720
3GHz MediaTek MT6737 processor
1GB of RAM
8GB of internal storage (expandable up to 32GB)
8MP rear camera / 5MP front-facing camera (both interpolated)
Bluetooth, Wi-Fi, 4G LTE, GPS, Dual SIM slots
144mm x 73mmm x 9.3mm
2,000mAh battery (removable)
Android 6.0
The RAM and storage are the weak spots for the Oukitel C4 although it's a popular combo that's made better by the 64-bit chip and 4G connectivity. You'll also be hard pressed to find another device in this range that offers up the same set of features for the price.
If you're interested in the Oukitel C4, it's available to purchase through the company's official shop on AliExpress in Black or White with Gold. The handset is priced at $59.99 unlocked and comes with free shipping to boot.
What do you think about the Oukitel C4 specifications given its price?