Alcatel Fierce 4 Hits the US for a $69 Price Tag and Runs Marshmallow!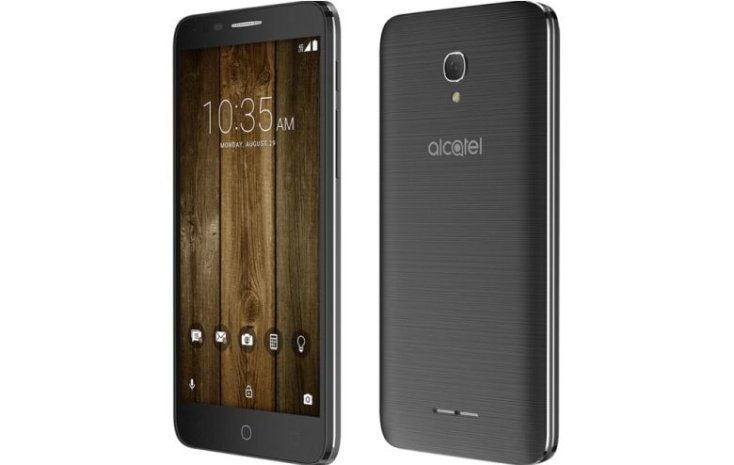 The new Alcatel Fierce 4 just became available on MetroPCS for a ridiculously low price tag ($69), after the Alcatel Tru pulled the same stunt not two weeks ago, also on Metro PCS and featuring a similarly dirt-cheap price. It seems like Alcatel is trying to win the hearts and minds of low-budget users and in this writer's opinion, they're doing a great job. I mean, for the price of a carton of cigarettes, you'll get a cool droid which runs the (almost) latest Android 6.0 Marshmallow out of the box and it can perform day to day tasks with flying colors.
The idea behind the Alcatel Fierce 4 is that if you require a basic droid for making calls, texting (SMS, Whatsapp etc), YouTube and Facebook-ing, you don't need to spend beaucop bucks for a fancy/expensive smartphone which will worth half of what you've paid for in just a couple of months. Alcatel's latest offering is available as I'm writing this piece on MetroPCS but it will arrive soon on T-Mobile too and it comes with a 5.5 inches wide touchscreen of HD/720p resolution, an 8 megapixels snapper with a LED flash, a Qualcomm Snapdragon 210 system on chip featuring a quad core architecture with the CPUs clocked at 1.1 GHz (Cortex A7), 16 GB of native storage capacity and 2 GB of RAM, not to mention a beefy 2500 mAh power plant and 4G LTE connectivity.
And then again, all these will cost you a measly $69 on a pre-paid deal on the carrier's website. It doesn't get any (much) better than that, don't you think? If you're not expecting miracles from a droid which is ~15 times cheaper than a $900 Galaxy Note 7, I bet you'll not be disappointed. And keep in mind that unlike other phones built on the cheap-side of life, the Alcatel Fierce 4 was designed to run on Android 6.0 Marshmallow right out of the factory, hence I imagine that it will be fully operational, offering a "livable" user experience unlike other cheap droids.