Meizu M3 Max will be the first phone to feature the Helio P20 SoC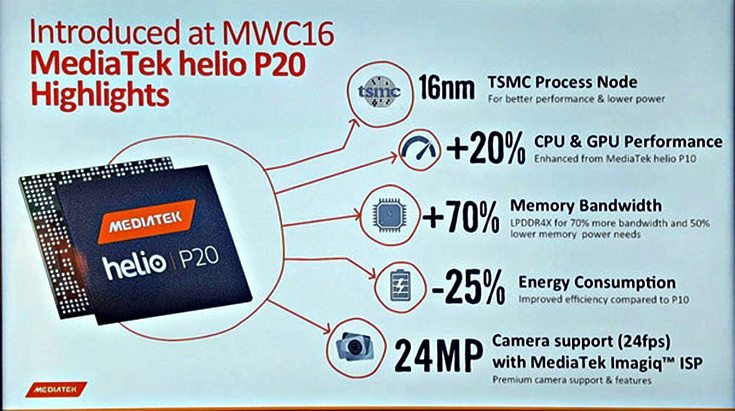 Closely on the heels of Xiaomi, Meizu is launching their very own big screen phone. After realizing that there is an untapped market for larger phones that perform well but are affordable, Meizu has decided to try their hand with such a phone. The Meizu M3 Max will supposedly come with a large display like the Mi Max and will also have another cool feature. It is expected that the M3 Max will come with support for a stylus. One last thing, the Meizu M3 Max will be the world's first phone to come with the Helio P20 SoC.
The Helio P20 SoC was announced at MWC 2016 and it has tons of improvement compared to the Helio P10. For starters, it is made on a brand new 16nm process. It delivers almost 20% improved performance compared to its predecessor and has an octa-core processor with 8 Cortex-A53 cores.
The 8 cores can achieve a maximum clock speed of 2.3GHz while the Mali T880 MP2 GPU has a clock speed of 900MHz. Memory bandwidth has increased by nearly 70% with support for LPDDR4X RAM. All these improvements come with 25% lesser energy requirements.
The specs regarding the Meizu M3 Max have not yet been completely revealed. Recent leaks suggested that the phone would come with a 6-inch display. There is no word on the resolution of the display, but it would definitely be a full HD panel.
The phone would have up to 4GB of RAM and comes in two versions. The 32GB version is said to cost 1799 Yuan ($269) while a 64GB version will also be available for 1999 Yuan ($299). The specialty of the 64GB version is that it will come with support for a stylus, dubbed mPen. Meizu M3 Max will be released as a direct competitor to the Mi Max. But it remains to be seen whether it'll be able to dethrone Xiaomi.
via – Gizmochina