LeEco Le Pro 3, Brand new phone scores over 163,000 points on AnTuTu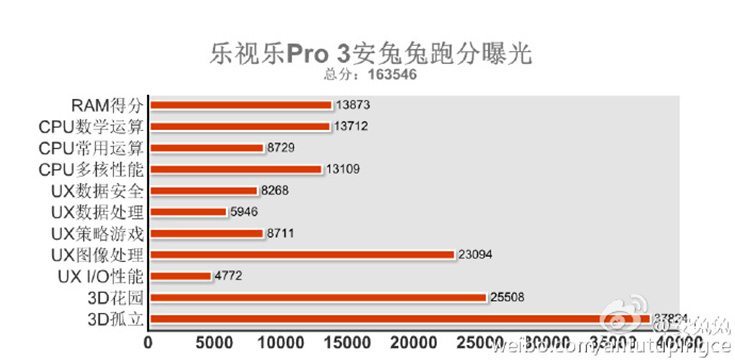 IFA has kicked off at Berlin and we are expecting to witness a huge amount of smartphone announcements. If you didn't catch the news about a LeEco phone scoring nearly 158,000 points on AnTuTu a few days back, check it out here. The phone is none other than the LeEco Le Pro 3. The phone was earlier expected to be called the Le 2S Pro, but the benchmark shows a different naming scheme. Nevertheless, a score of 163,000 is really high for a smartphone and it would definitely be a monster when it comes to performance.
LeEco is known for packing in powerful hardware their phones and pricing it really low. The Le 2 Max from them was one of the cheapest phones to come with the Snapdragon 820. The LeEco Le Pro 3, on the other hand, might turn out to be one of the cheapest phones to feature the Snapdragon 821.
Many of the specs of the LeEco Le Pro 3 have been revealed from the AnTuTu benchmark. For starts, the phone will have Snapdragon's most advanced version, the 821, under the hood. The phone packs in a mammoth 6 gigabytes of RAM along with a decent 64GB of internal storage.
Other specs include a 16MP rear camera and an 8MP front camera. Like with all their other phones, there would definitely be a fingerprint scanner with a mirrored finish at the rear side. With a score of 163,546 on AnTuTu, the LeEco Le Pro 3 is the most powerful smartphone right now.
The release date and actual name of the phone are still unknown. We will have to wait for a few more days to get all the official information from LeEco. Everyone will be interested to know how much the LeEco Le Pro 3 would cost. What do you think the price would be?
via -Â Gizmochina