Xiaomi Amazefit smartwatch launches in China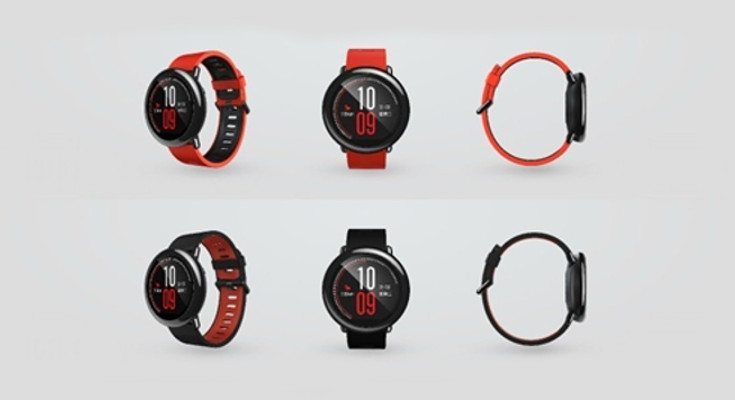 Last week, we got wind that a new Xiaomi smartwatch would debut this week. Well, today is the day as the Xiaomi Amazefit is official and geared towards the fitness crowd in the Far East.
Xiaomi is one of those companies that always seems to have a "rumored" smartwatch in the works. This time around, the company actually delivered although it's through their sub-brand, Huami. The wearable was billed as a device for folks who "live sports" and it looks like that was right on the money as the Xiaomi Amazefit can certainly keep tabs on your fitness and tackle a few other things as well.
The Xiaomi Amazefit design includes a ceramic bezel and you can clearly see it sports a round display as well. While it's tough to make out in the photos, the "flat tire" appears to be present, which is always a bit of a bummer. Aside from that, it's a good-looking wearable with a dual-color strap that gives you a choice of black or orange.
Not much has changed in terms of smartwatch specs over the past year, so the Xiaomi Amazefit will have a dual-core chip clocked at 1.2GHz and backed by 512MB of RAM. It has 4GB of storage as well and the battery is listed at 280mAh. As for the display, it is listed at 1.34-inches with a resolution of 300 pixels and has the aforementioned flat tire. The watch also carries the IP67 tag so no worries about a brief dunk or a bit of dust.
While some of the Xiaomi Amazefit features are still in the air, it will be able to keep tabs of your fitness through the MiFit app and an array of sensors with including Bluetooth and Wi-Fi. Real-time GPS is one of them, and the company says that it can go for around 35 hours with the GPS module on. In normal usage, you should get around 5 days while pedometer mode will give you a whopping 11 days of juice.
Don't expect to stroll into a local electronic shop and scoop up the Xiaomi Amazefit unless you reside in the Far East as there has been no word on an international launch with this one. Considering it costs the equivalent of around $120 in China, that could chance if the wearable proves popular and sells well.
Would you like to see the Xiaomi Amazefit come to your region?