Moto Z Play Gets Official Anointment at IFA by Lenovo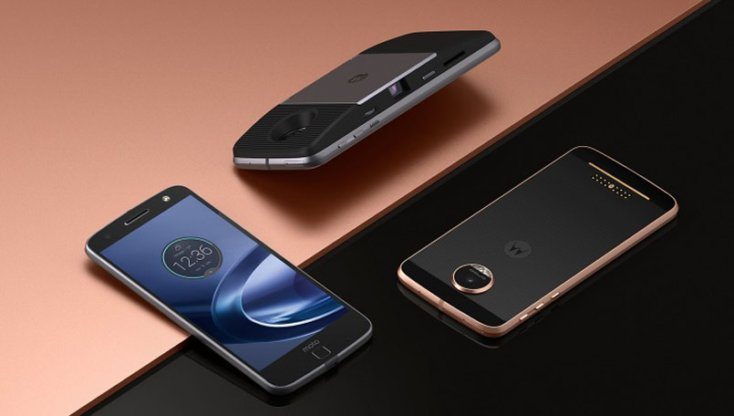 The long awaited for Moto Z Play just got its official anointment today at IFA, as Lenovo proudly announced  the third member of the Moto Z happy family. If I may use a metaphor from the Holy Bible, the Moto Z Play can be compared to the return of the prodigal son, or something along these lines. Why this parallel, you may ask? Well, I don't know exactly and this is not a crash course in Bible studies; however, I really love this mid ranged droid for its fairly decent price compared to its brethren and the fact that despite being more affordable (cheaper is the word), it still has all the functionality with regard to the Moto Mods, just like its bigger brothers.
So, what we're dealing with here is a mid-ranged droid with a cool design, a low (er) price tag, Moto Mods compatibility and a glass-made back panel (as opposed to metal in the Z and Z Force) which looks as good as it gets, but it's prone to fingerprints and dust. And shattering/cracking, yes, I know what you're thinking about. The Moto Z Play is basically a sandwich of 2 glass sheets with a metal frame in the middle, so if vanity is your favorite sin, the Moto Z Play will seduce you, it's that kind of "love at first sight" deal, that's why I like it so much.
The water repellent nano coating, the Motorola's signature is also present in the Moto Z Play, no worries in this department. Specs wise, this playful droid relies on a Qualcomm Snapdragon 625 system on chip, i.e. an octa-core architecture with the CPUs clocked at 2 GHz, a 5.5 inches wide full HD AMOLED display/1080p, a 16 MP main camera with all the bells and tech whistles attached and a generous 3500 mAh power plant to keep the lights on forever and ever. The Z Play also boasts its 3 gigabytes of RAM on-board and a reasonable 32 GB of native storage capacity, running on Android 6.0.1 Marshmallow out of the box. Last but not least, global sales will start in September with the price being set at €499, while the US Droid branded version (Verizon exclusive, yes) will be priced at $408 (monthly payments available on 2 years deals).