Archos 133 Oxygen tablet announced at $239 with 13.3-inch display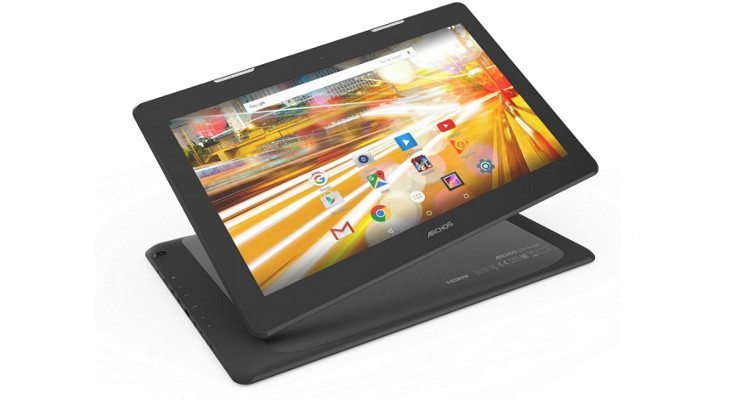 Several new tablets have already been announced at IFA 2016, and Archos has brought something to the show as well. It's dubbed the Archos 133 Oxygen, and it's a large slate that will definitely not break the bank.
Most tablets still fall in the 7-inch to 10-inch range, but we still see oddballs around 20-inches or more along with phablets that are almost tablets. As for the Archos 133 Oxygen, it joins the oddball club with a 13.3-inch panel, but that isn't the only spec that may seem a little off.
There's not much to say about the Archos 133 Oxygen from a design standpoint. The front has rather large bezels along with some branding and two front-firing speakers up top. The backside is a bit different with what appears to be a textured design around the edges, which should provide a better grip. Not a bad looking slate by any means.
Things get a little more interesting under the hood of the Archos 133 Oxygen. Underneath that 13.3-inch FHD IPS panel, you will find a 1.5GHz Rockchip RK3368 along with 2GB of RAM, while a PowerVR-based GPU handles the graphics. The storage is listed at 64GB out of the box and is expandable even further through a microSD card slot.
On the rear of the Archos 133 Oxygen, you'll find a 5MP sensor while a 2MP snapper takes care of the selfies. The usual array of connectivity options and sensor are present as well, and while we didn't dig up the full measurements, it's going to be hefty at a whopping 2.5 pounds. The large panel is partly the reason for the heft, but not the only one as the slate has a huge 10,000mAh battery as well.
The Archos 133 Oxygen may be missing a few things that keep it out of the iPad class, but it has more than enough for most folks and is a whole lot cheaper. The Archos 133 Oxygen price is listed at only £179.99 or $239, and will be available to purchase globally through the company's channels in November.