New Amazon Fire HD 8 specs and price are announced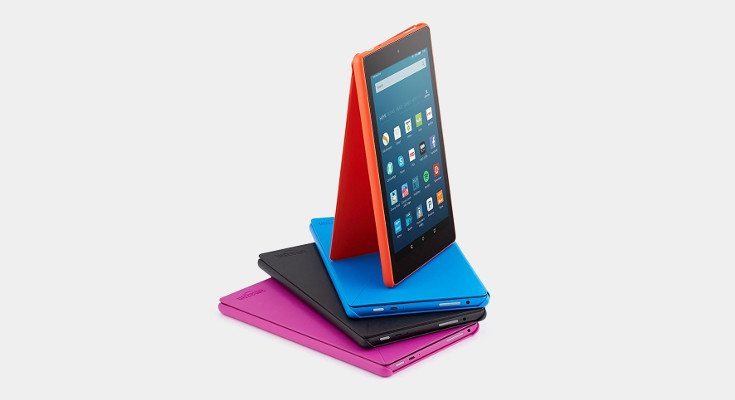 While this week has belonged to Apple for the most part, Amazon has decided to unveil their latest updated tablet today. The Amazon Fire HD 8 specs and pricing are now official, and we are here to tell you when you'll be able to snag their new slate and what to expect.
Each year, Amazon refreshes their tablet lineup and pushes millions of those little suckers to media hungry consumers around the globe. While they still can't go toe-to-toe with the flagship tablets on both sides of the OS aisle, it's a fine slate and a bargain for many. The Amazon Fire HD 8 release will be no different, as Amazon has updated the innards while still keeping things affordable.
The first thing we want to mention about the new Amazon Fire HD 8 is the fact it is the company's first slate to roll out with Alexa. That's right, you'll be able to use voice control on this one, and it gets even better as Amazon has said the feature will also come to the old model and the 10-incher in the near future as well through an update.
As for the innards, the updated Amazon Fire HD 8 will have 1.5GB of RAM under the hood to go along with the usual 16GB or 32GB storage options. The display is listed at 8-inches with a resolution of 1,280 x 800 and a ppi of 189. There's a quad-core 1.3GHz chip humming along under the hood as well while the 4,750mAh battery is said to provide around 12 hours of mixed usage.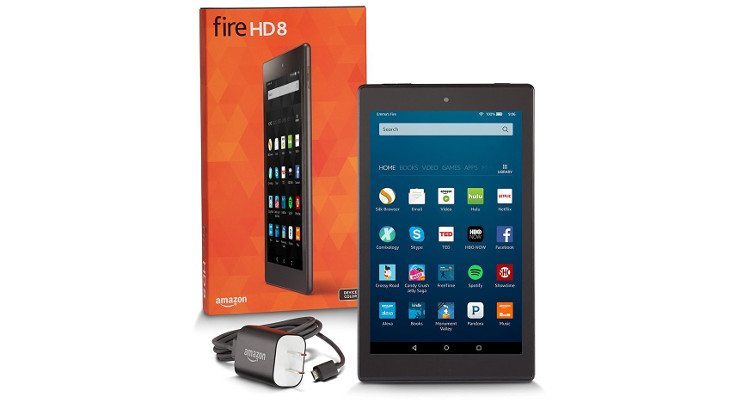 The Amazon Fire HD 8 is built for media, so folks should appreciate the Dolby Audio setup with stereo speakers. The cameras are nothing to write home about though with a VGA selfie snapper and 2MP rear camera. Other features to note include Wi-Fi, Bluetooth, a microSD card slot, and the usual bells & whistles in the sensor department.
If you're interested in the new Amazon Fire HD 8, you won't have to wait long to get one. The slate will go on sale September 21st and is priced at $90 for the 16GB model or $119 for the 32GB edition. Either way you roll, you can snag one in Black, Blue, Magenta or Tangerine.