Rumor Has It that Microsoft Will Kill its Lumia Line of Smartphones from December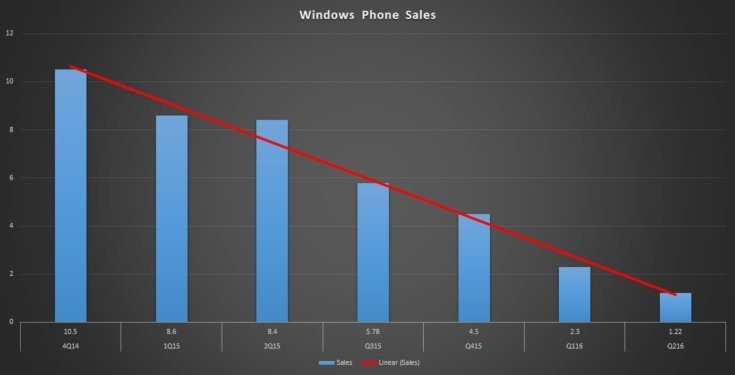 In case you were wondering what's up with all those crazy Lumia deals from the recent weeks and months, well, if you're a fan of the brand like yours truly, today is a sad day. According to an employee (a director actually) of the company, Microsoft will kill its Lumia line of smartphones by the end of the year, in December most probably. So, with December being the death of Lumia, what's next for Windows Phone Users?
While over the past six months Microsoft cut dramatically the prices of their Lumia smartphones, including the flagships like the 950/950XL, not to mention multiple "buy one, get one free" hot-deals, market analysts speculated that the company actually halted the production of new units completely and now is trying to get rid of old stocks. However, just a couple of weeks ago we've seen new flagship devices running on WP 10, the likes of the HP Elite X3 appearing on the market, but keep in mind that the Lumia line of smartphones is a totally different thing.
With Microsoft supposedly clearing up its line of existing Lumia devices, one may think that they're looking to launch new products in the near future, right? Now, getting back to our news story, according to the aforementioned source, Lumia will be history come New Year's Eve and if that proves to be true, the Microsoft's current actions of cutting prices left and right makes perfect sense.
The answer to the question "what's next?" is pretty hazy at the moment. The rumor mill has it that Microsoft is working at a mythical device which runs under the moniker "Surface Phone" with the launching date being a total mystery. The same mystery surrounds the tech specs and basically everything about the Surface Phone beast. Some say that Microsoft will launch a new device in October, others have talked about next year, either way, this looks to be the end of Microsoft Lumia smartphones. Good job Bill Gates…Nokia says hello.