Xiaomi Mi 5 Extreme Edition offered with upgraded specs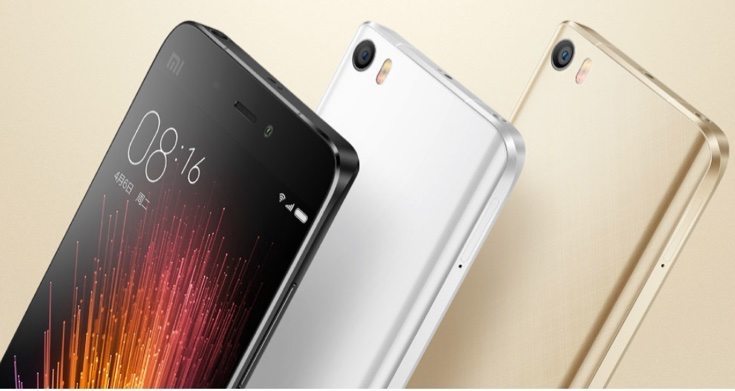 The Xiaomi Mi 5 is a handset we've covered plenty of times over the past year, but it appears there is a new higher-powered variant as well. The Xiaomi Mi 5 Extreme Edition is launching in China, and will have a bit more bump under the hood.
Xiaomi fans have been pleased with the Xiaomi Mi 5 as it's an affordable handset with plenty of bells & whistles. It has flagship written all over it thanks to a Snapdragon 820 and 3GB of RAM, but that may not be enough for some folks. A retailer in China is offering what they've dubbed the Xiaomi Mi 5 Extreme Edition, and while it's not a full-fledged variant, it will be faster than the previous model.
GOME has overclocked the Xiaomi Mi 5 Extreme Edition by 19%, which means it is clocked up to 2.15GHz on this model. The GPU gets the same treatment with a 22% boost up to 510MHz as does the speed of the RAM at 1866MHz. Needless to say, none of the components on the inside appear to have changed, which means it will have the same camera combo, battery and display. If you're not familiar with the regular Xiaomi Mi 5 specs, here you go…
5.15-inch IPS FHD display
Snapdragon 820
3GB of RAM
32/64/128GB of storage
16MP rear camera / 4MP front-facing camera
Bluetooth 4.2, Wi-Fi, 4G LTE, Dual SIM slots, Fingerprint scanner
USB Type-C port w/ Quick Charge 3.0
3,000mAh battery
Android 6.0
Obviously, the Xiaomi Mi 5 Extreme Edition won't be for everyone, and you won't even be able to get it unless you're willing to import or live in the Far East. At this time, the handset is listed for around $298 in Gold, Purple, and White while the Black version will set you back $305 bucks.
Are you interested in an overclocked phone or do you prefer true variants?
via – Phonearena    source: GOME