iTunes Movie sale offers up bundles of flicks for $10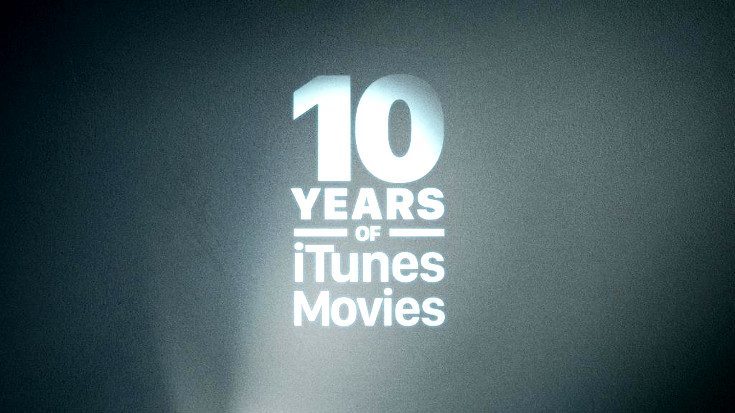 We've covered plenty of sales from Google Play over the years, but today we are going to flip the script with an iTunes movie sale. Apple has put a doozy of an offer together if you own an iOS device, and it's the type of deal that will make Android users envious.
Google Play sales come often. As a matter a fact, at least once a month we see deep discounts on games and each week usually brings sales across the board with apps, movies, and other types of media. That said, the new iTunes Movie sale puts all Google's best efforts to shame as it's a bundle package that will let you snag 10 flicks for one low price.
iTunes is turning 10 and to celebrate Apple is giving users movie bundles. While they aren't free, it's pretty damned close as you'll be able to get 10 movies for $10… and there are six different bundles to choose from. The bundles are broken down by studio, and as movie buffs we're going to break down what you'll get from each one.
First up is Universal Studios with Ride Along, Rush, Snow White and the Huntsman, The Adjustment Bureau, Identity Thief, Little Fockers, It's Complicated, Forgetting Sarah Mashall, Knocked Up and Inside Man. Paramount selection is just as fine with Whiskey Tango Foxtrot, Flight, The Wolf of Wall Street, Selma, The Fighter, No Strings Attached, Up in the Air, Tropic Thunder, Benjamin Button, and Zodiac.
On the Sony front, we have Captain Phillips, To Rome with Love, Nick & Norah's Infinite Playlist, Da Vinci Code, Pursuit of Happyness, Monuments Men, Social Network, Easy A, Moneyball, and To Rome with Love. Still not impressed? How about the Lionsgate bundle with Arbitrage, Cabin in the Woods, the Cove, Gone Baby Gone, Expendables, Hunger Games, The Queen, The Impossible, Mud and Ender's Game.
As Lionsgate wants to gain a few more fans, they also have another bundle which includes Warm Bodies, Perks of Being a Wallflower, Margin Call, Kick-Ass, Warrior, No Country for Old Men, The Switch, Twilight, Divergent, and Now You See Me. Last but not least is Warner Bros and their 10 flick bundle with The Town, Sex and the City Movie, 300, Magic Mike, Pacific Rim, Edge of Tomorrow, The Judge, Superman Returns, and Cognation.
If you want in on the iTunes Movie sale, you will want to move swiftly as it's a limited offer although one limited to U.S. customers only. All the flicks are in HD and the sale comes to a close on 11:59PM PST today.