Galaxy Note 7 recall drama intensifies with Injury and Lawsuit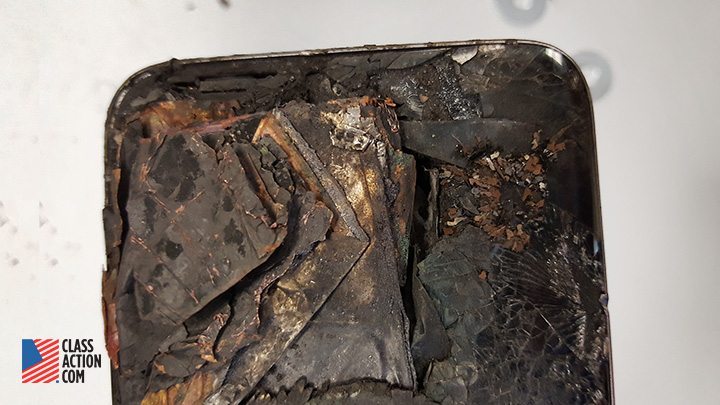 While plenty of people enjoyed a nice weekend off, there will be no rest for Samsung. The Galaxy Note 7 recall has intensified significantly, and today we've got a new lawsuit and a few injuries to talk about.
If you're reading this article, you are probably well aware of the issues surrounding the Galaxy Note 7 battery pack. The sucker sometimes explodes or decides to catch fire, and we've seen enough cases to know this is far from an isolated incident. The recall is still in full effect, but some folks aren't getting the memos and one man is filing a lawsuit due to injuries obtained from his exploding Samsung Galaxy Note 7.
A new report says a lawsuit is going to lay the smackdown on Sammy after a Note 7 exploded in his pocket… not while it was charging. The man was at work and there are photos to back up his claim if you have a strong stomach. Seriously, it is gruesome so we're not going to post them here, but you can find them at the source link below. We have no doubt this individual will receive a large chunk of change if the claim checks out in court.
In addition to the exploding phone in the poor man's pocket, a boy has also been injured by the Galaxy Note 7. A report out of New York claims a 6-year boy was watching videos on the big phablet when it suddenly burst into flames and set off the alarms throughout the house. The child was burned but treated and released from the hospital, which is great to hear as it could have been far, far worse.
It's safe to say Samsung is in trouble, and while this won't sink the company, the drama is far from over. To the company's credit, they have told people to return their handsets, but people are people, so you know there are plenty of them holding onto those new Notes thinking their luck will be better than others. Well, it's time to turn those handsets in folks.
As a long-time user of Samsung's products and a hardcore techie who almost bought the Note (T-Mobile sold out thankfully), mine would have gone back the day the news broke. Wanting to hold on to your smartphone a little longer is understandable, but turning it off and sending it back immediately is the only way to go.
Have you returned your Note 7?
via – SamMobile, Â  source: New York Post, Â  Â Classaction